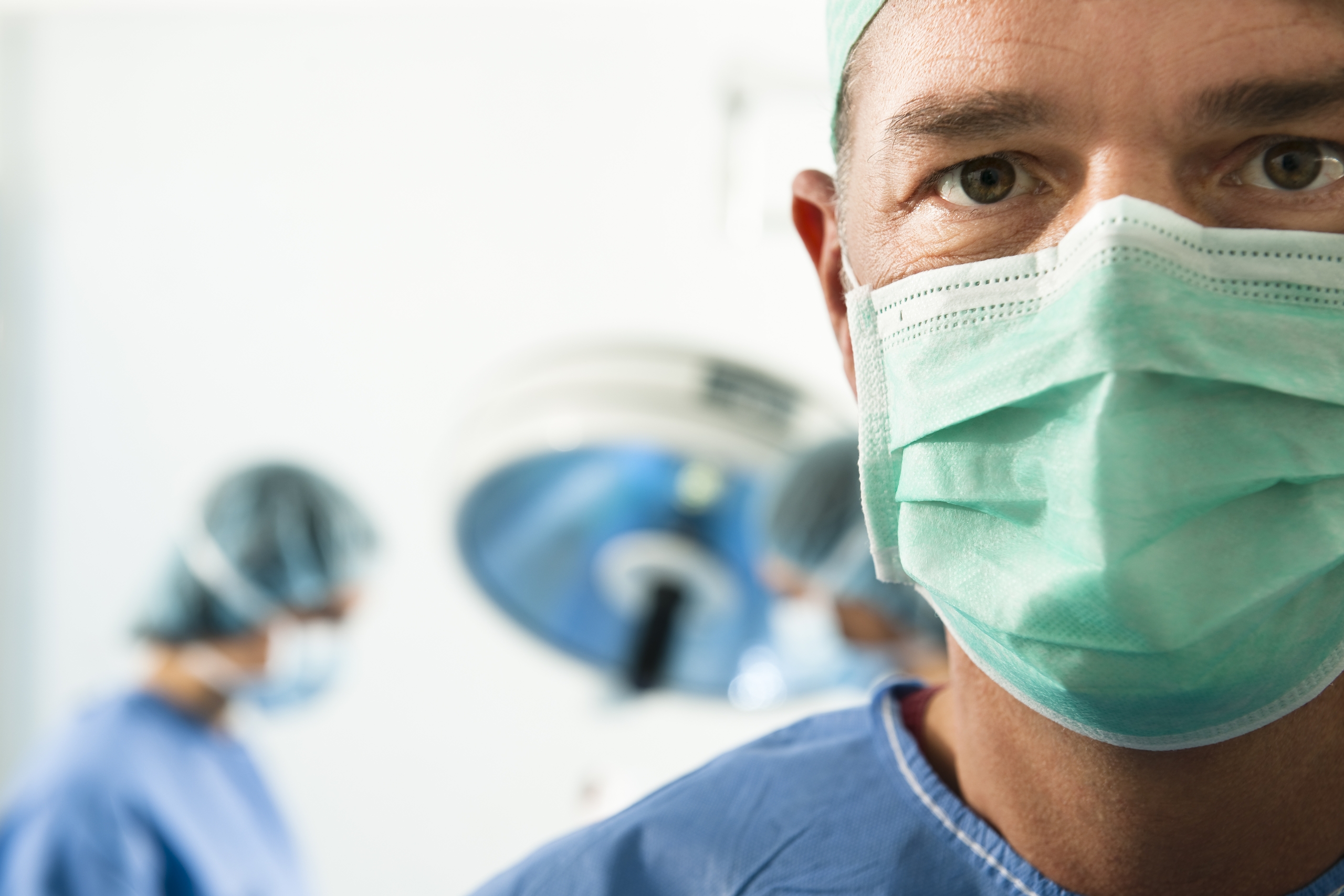 Aggressive cancers require an aggressive approach. Esophageal and pancreatic cancer can be deadly if not detected early and treated properly. Ziad Awad, MD, FACS, medical director of the minimally invasive surgery program at UF Health Jacksonville, tackles these two cancers on a daily basis.
"Both are very complex cancers to manage in the sense that they need a big, multi-disciplinary approach," Awad said. "Because the majority of these cancers are diagnosed at an advanced stage, the patient needs a lot of guidance in terms of lung function, heart health and their nutrition profile before we can do anything surgical."
Patients being treated at the UF Health Cancer Center for esophageal and pancreatic cancer receive coordinated, compassionate care from specialists in radiation oncology, medical oncology, pulmonology, pathology and surgical oncology.
Awad explained that approximately 85 to 90 percent of patients receive upfront treatment, like chemotherapy and radiation, before his team will perform surgery — sometimes surgeries that other physicians might not be willing to do.
"Since it's a university setting, we take on the complex cases," Awad said. "We do a lot of advanced cancer removal that is minimally invasive, but sometimes we perform open surgery."
An esophagectomy, a surgical procedure where the entire esophagus or just a portion of it is removed, is typically performed as a minimally invasive surgery. "I would say 99 percent of them are minimally invasive," Awad said. "But for the pancreas, it's half and half."
With minimally invasive surgery, there are five or six small incisions instead of a large one in a patient's chest and stomach. Because the size of the incision typically dictates pain and recovery time, a smaller incision typically means patients experience less pain, they are able to breathe better, and get out of bed and walk more. Awad says tumor removal in the pancreas is more intricate because of the many major blood vessels involved, which is why it is often performed as a minimally invasive procedure.
Cancer on the rise
The American Cancer Society reported that the lifetime risk of esophageal cancer is about 1 in 125 in men and about 1 in 435 in women, and the average lifetime risk of pancreatic cancer for both men and women is about 1 in 65.
"Esophageal cancer is probably the seventh most common gastrointestinal diagnosis we deal with. It is very serious," Awad said. "But pancreatic cancer is on the rise — faster than esophageal cancer. Pancreatic cancer is one of the worst you can ever encounter, and it's usually discovered accidentally."
If you're feeling unwell, losing weight and have back pain, the physicians may do a CAT scan and discover the cancer. However, if a patient presents with jaundice, a yellowish pigmentation of the skin and whites of the eyes, then it is a clear indicator to check the pancreas.
With esophageal cancer, patients will have difficulty swallowing, but this type of cancer is typically found during routine testing such as endoscopies or colonoscopies. Esophageal cancer is a rising incidence because of the increase in acid reflux, a digestive disease where stomach acid leaks into the esophagus.
"Esophageal adenoid carcinoma is what is found frequently in white men," Awad said. "It's a disease mainly tied to acid reflux, and a lot of people with reflux don't have symptoms. So you could have severe reflux that leads to a condition called Barrett's esophagus."
Barrett's esophagus happens when the lining of the esophagus is damaged by stomach acid. It is the precursor to esophageal cancer, which is why if a patient has BE they are routinely checked and monitored closely.
Awad and his team sometimes spend months getting to know a patient before surgery is ever performed. They work to create an integrated treatment plan for each patient that is timely, optimal and comprehensive. By bringing a multispecialty approach to the diagnosis and treatment of cancers, this program can decrease evaluation time for patients from weeks and months to just a few days. In addition, as an academic medical center, patients have access to new cancer treatments and research through the program's extensive affiliation with national and local clinical trials.
For more information, call 904-244-0411 or visit UFHealthJax.org/cancer.