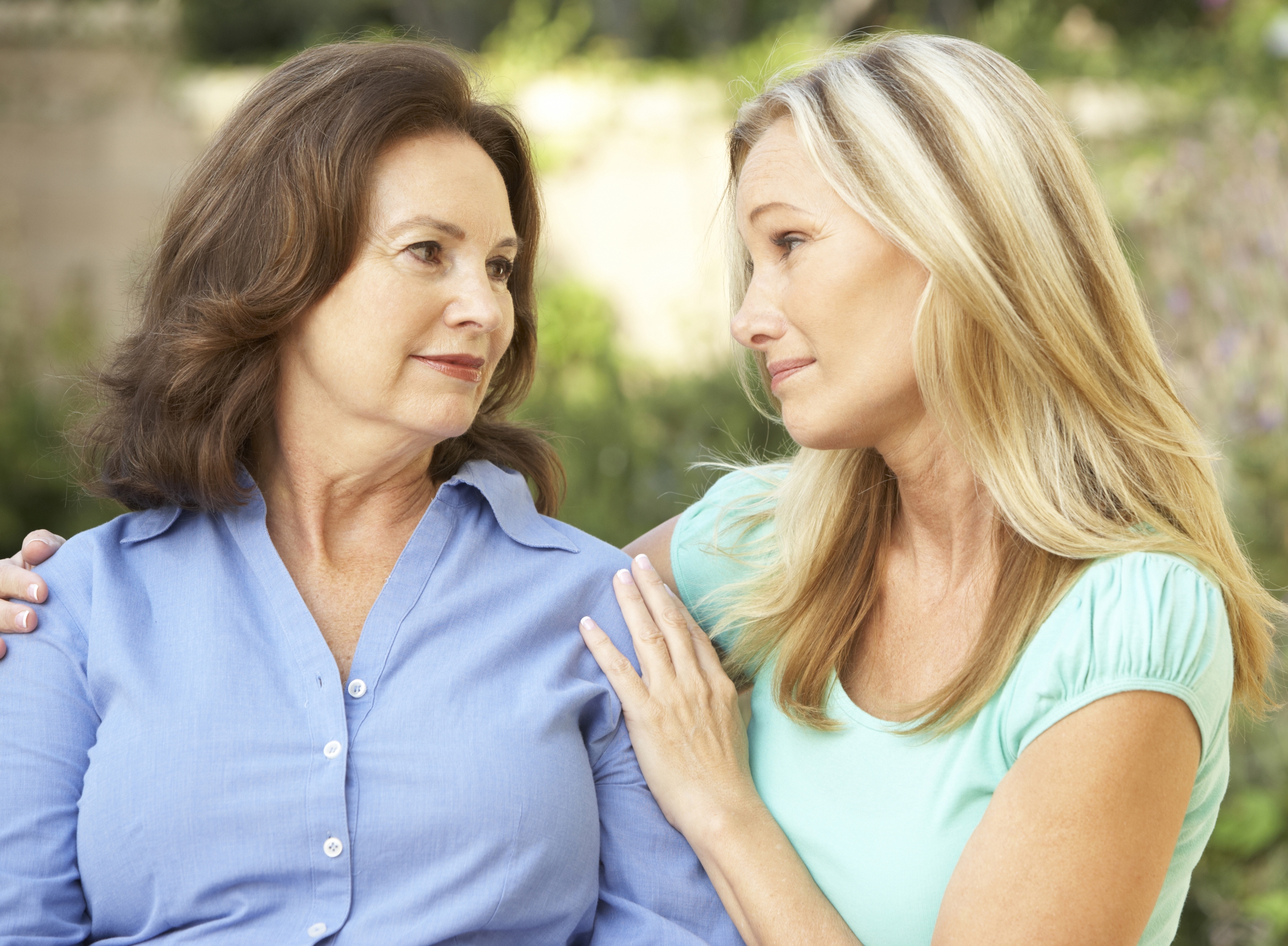 While ovarian cancer is not nearly as prevalent as breast cancer, it is just as concerning. Guy Benrubi, MD, gynecologic oncologist at UF Health Jacksonville, explained that if you are a woman without a family history of ovarian cancer, your chances of developing it in your lifetime is only 1.7 percent as opposed to 11 percent with a history of breast cancer.
"A woman is 10 times less likely to develop ovarian cancer than breast cancer unless you have a family history," Benrubi said. "The problem with ovarian cancer, is that by the time it is diagnosed it usually fairly advanced."
How can ovarian cancer be detected?
There is absolutely no good screening test for ovarian cancer because using ultrasounds or pelvic evaluations often cause more problems than they solve. There are also no specific symptoms associated with the early stages of ovarian cancer.
"So normally the early symptom is bloating, but you can't do a laparoscopy on every woman that bloats," Benrubi said. "The other problem is that if you have bloating, by that point it's already pretty advanced. So very early cancer that is only in the ovary probably has no symptoms."
How can ovarian cancer be prevented?
Unfortunately, there's little you can do to prevent this type of cancer. However, three years of oral contraceptives decrease the risk of ovarian cancer by 50 percent. If you are diagnosed with ovarian cancer, chemotherapy can help.
"Thirty-seven years ago when I started training, from the time you were diagnosed to the time you died was usually two years maximum," Beruni said. "Now I have patients who will live for 10 years. They may need several rounds of chemotherapy, but they're still alive today."
Which populations have a higher risk of developing ovarian cancer?
Some women who have the BRCA1 gene are at a much higher risk of developing ovarian cancer. If a woman has a family history of breast or ovarian cancer, genetic testing is recommended. Benrubi suggests that women have genetic testing in case they have the gene and want to consider prophylactic, or elective, surgery to remove the ovaries or breasts to reduce the risk of cancer.
"Only about 10 percent of women with ovarian cancer are going to have some sort of genetic mutation," Benrubi said. "90 percent is sporadic – it just happens."
Since there are no real symptoms associated with very early ovarian cancer, it's important for women to know their family histories. Are there breast, colon or ovarian cancers in the family? If there are, they need speak to a specialist.
An initial examination is most often done by an obstetrics and gynecology specialist. If cancer is suspected, the patient will be referred to a gynecologic oncologist for further evaluation, treatment and follow-up care. To schedule an appointment with a physician, please call 904-633-0411 or visit UFHealthJax.org/obstetrics-gynecology.
Department:
Obstetrics and Gynecology – Jacksonville
Associate Professor