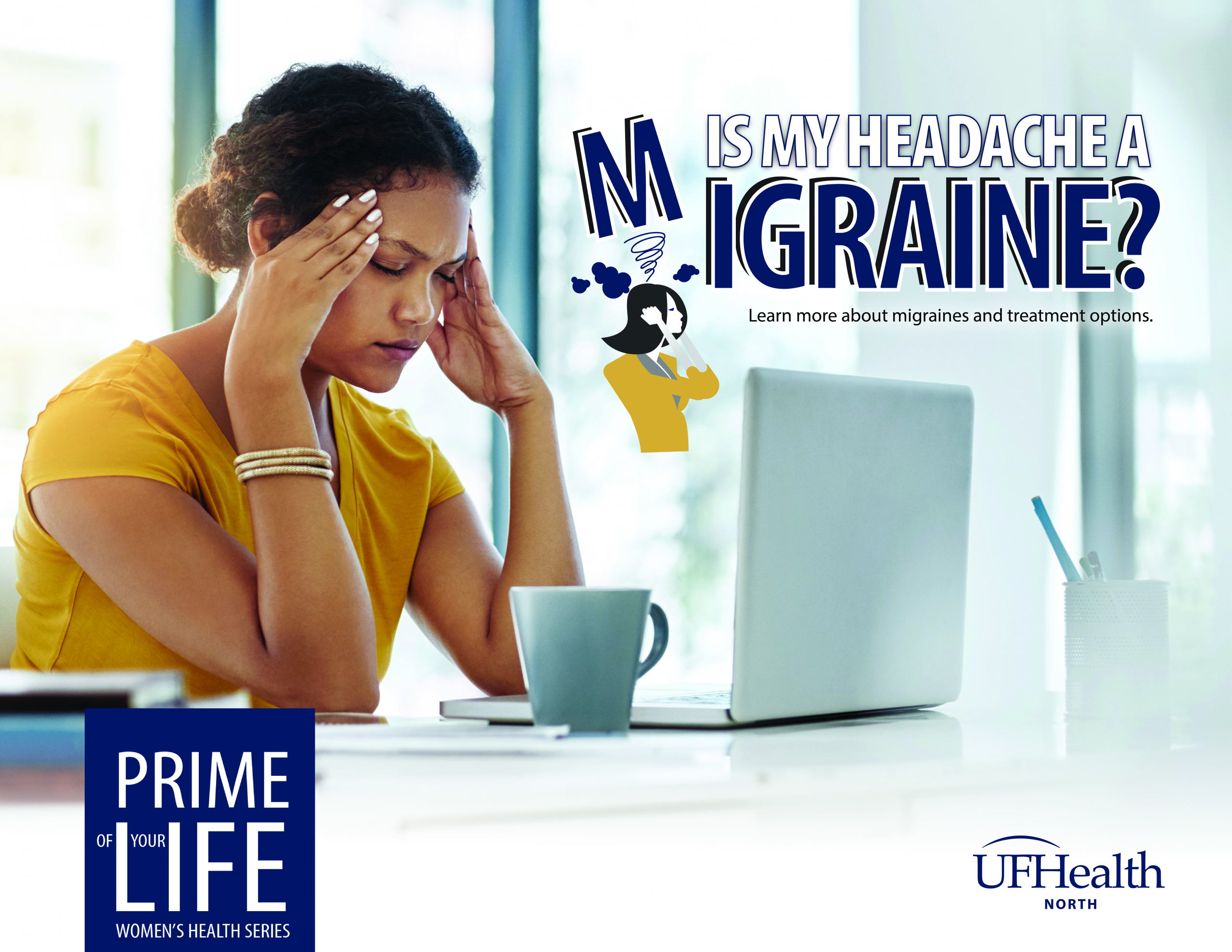 Our February Prime of Your Life event, hosted at the UF Health North campus, focused on the differences between headaches and migraines, along with suggested remedies for each. Dr. Constance Katsafanas, a specialist at UF Health Neuroscience Institute – Jacksonville, hosted the presentation.  Being a physician who has personal experience with migraines, Dr. Katsafanas instantly connected with audience members.
Audience members had many aha moments, especially those who originally thought their headaches were migraines. Dr. Katsafanas discussed management of migraines and headaches with medication and nonmedication options. A captivating component of her presentation was when she revealed stats from the American Headache Society:
28 million people over age 12 in the US suffer from migraines. Of those, 21 million are female and 7 million are male.
Migraines incur $2.5 billion in direct costs, such as prescriptions, doctor appointments and treatments.
Migraines incur $13 billion in indirect costs, such as absenteeism and reduced effectiveness at school or work.
During the open discussion portion of the event, audience members openly shared their own headache and migraine experiences. Dr. Katsafanas helped assure everyone that they are not alone in their struggles with migraines. Many prevention methods exist, it is a matter of finding what works for each individual.
If you were unable to make it to this presentation but want to discover facts about migraines and strategies to avoid them, listen to the full presentation audio from the February event.
If you are experiencing severe headaches or migraines and want to speak to a physician about treatment options, schedule an appointment with our team by calling 904-383-1022 or visit our site to find the nearest location to you.
Our Prime of Your Life Women's Health Series focuses on the health and unique needs of women. Each event is free to the public and hosted by experts from UF Health Jacksonville. The venue provides a safe space for collaboration where participants can connect with experts and learn from each other. Previous event topics include pregnancy, nutrition, pelvic floor disorders and stress management.
We encourage you to register for our next Prime of Your Life Event. Visit UFHealthJax.org/POYL for details and registration information.