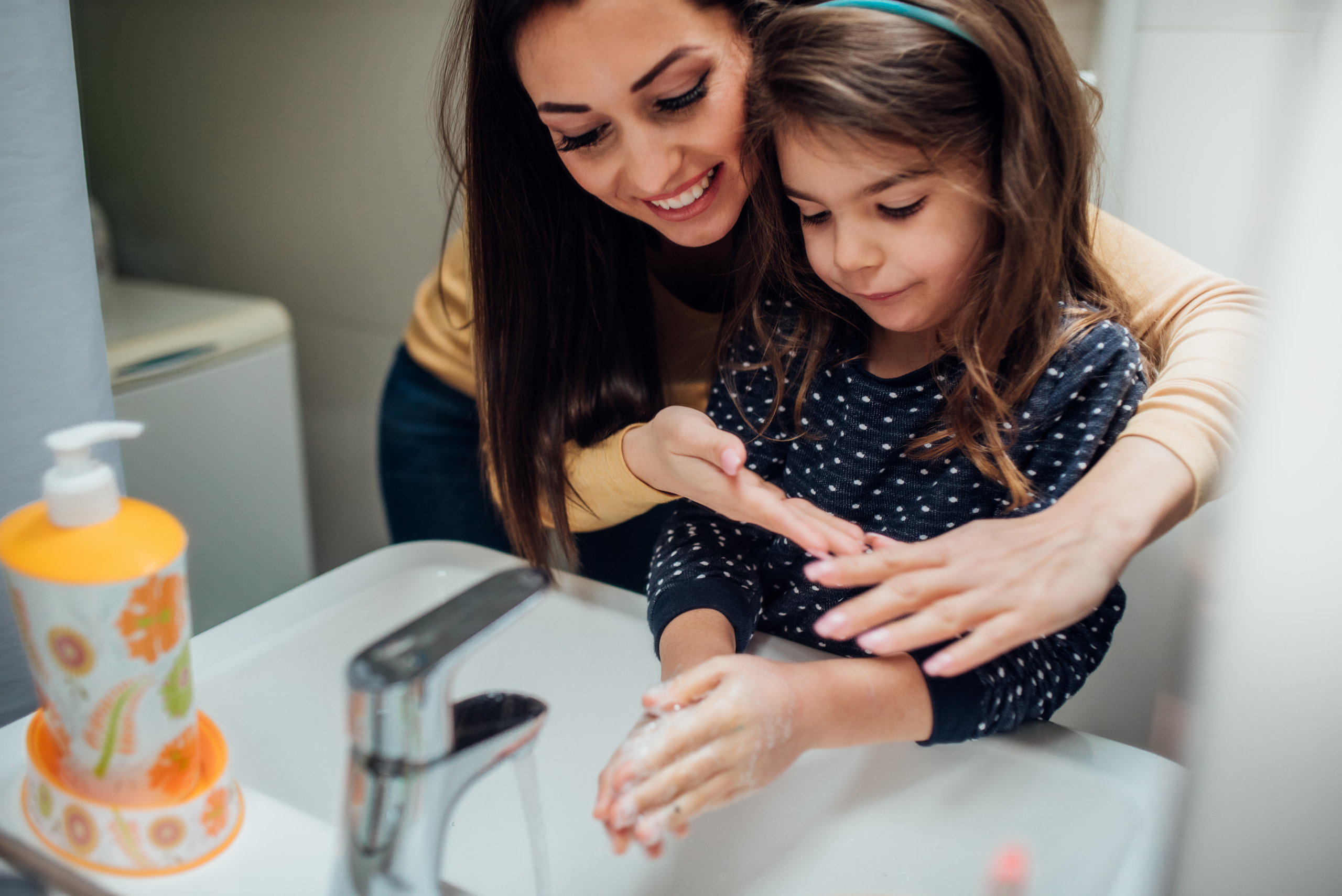 This time of year is filled with excitement as kids return to school, meet new friends and teachers and participate in extracurricular activities. Unfortunately, it's also a time for back-to-school germs. While germs aren't 100% avoidable, there are a few things parents can discuss and implement with their kids to help decrease the chances of getting sick.
Wash hands frequently. Washing your hands will help remove or kill germs that you may have come into contact with throughout the day. This is especially important to do prior to eating or drinking, after using the bathroom and anytime you touch your face, eyes, mouth or nose. Scrubbing your hands with soap for at least 20 seconds to remove germs. Use the "Happy Birthday" song as a timer with kids, especially for the little ones who aren't as skilled in counting yet!
Cover any coughs or sneezes. Covering your face or mouth when you cough or sneeze isn't just good manners – it helps to prevent germs from spreading to others. When you cough or sneeze, germs can spread into the air or onto other surfaces such as desks, walls, tables and door handles. By covering your cough with your arm, elbow or tissue and cleaning your hands, you limit the spread of germs.
Don't share foods, drinks, or utensils. Normally, it's nice to share, but sharing food, drinks or silverware can also share illnesses. Many germs are present in our mouths and noses and can be spread easily to others by sharing these things.
Use hand sanitizers to clean your hands. Alcohol-based hand sanitizers are a quick and easy way to clean your hands on the go. If they are in your school hallways and classrooms, use them! If not, keep some at your desk or in your backpack for times when you can't wash your hands with soap and water.
Make sure vaccinations are up to date. Some illnesses can be prevented or limited with safe and effective vaccines. Whooping cough, measles, chicken pox, hepatitis A and the flu are just a few! Check with your doctor to make sure you're up to date on vaccines and if any others are necessary to prevent future illnesses.
Back-to-school time should be full of fun, exploration and learning! Hopefully these tips can help you and your kids avoid the dreaded back-to-school germs. Wishing you a happy and healthy 2019-2020 school year!
UF Health Family Medicine and Pediatrics – Baymeadows is accepting new patients, and offers services for every stage of life from infancy to adulthood. Call 904-633-0800 to schedule an appointment.
Find a UF Health Family Medicine clinic near you at UFHealthJax.org/primary-care/family-medicine.
Department:
Pediatrics – Jacksonville
Assistant Professor