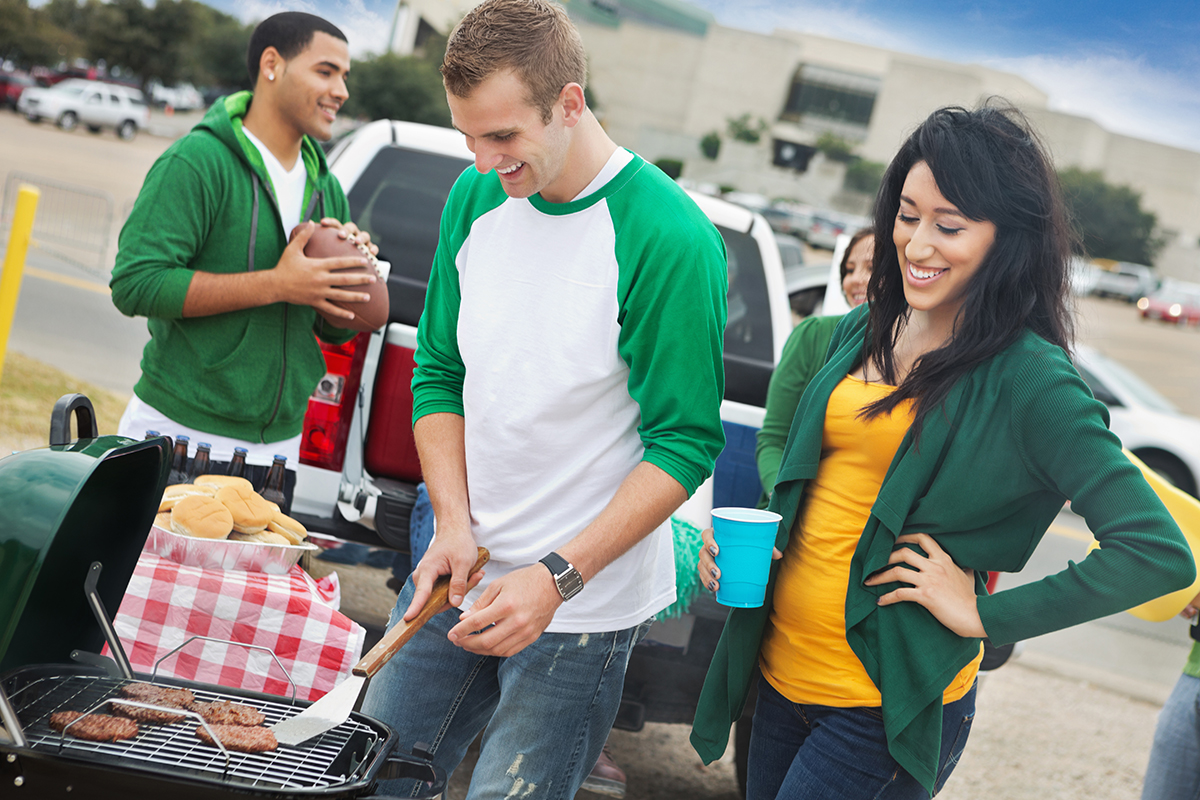 September is National Food Safety Education Month and it is also the start of football season, and nothing brings people together like food and football. With parties and football going hand in hand, we need to make sure that the food we are serving is safe for all to enjoy.
According to the Academy of Nutrition and Dietetics, one out of every six Americans get foodborne illness each year resulting in 128,000 hospitalizations. The statistics are alarming, but keep in mind that one out of two football teams will lose on a given day, so tailgaters are at least outperforming the teams they cheer for.
Planning is the key for food safety at tailgates and the temperature of the food is one of most important aspects.
Keep it cool
Coolers filled with ice can be your best friend at every tailgate.
If you are packing foods that require cooking, make sure to store the uncooked items in a sealed container and, if possible, in a separate cooler from cooked foods.
Bacteria thrive in warm, moist environments. This means foods with low acidity like casseroles, meat and mayonnaise-based salads can easily spoil if left out for two hours or more.
Salsa and guacamole are also frequent culprits of food safety too, triggering one out of every 25 outbreaks. If keeping food on ice presents a challenge, consider more shelf-stable tailgate items such as fresh salads without mayonnaise, trail mix, peanut butter, fresh fruits and whole grain tortilla chips.
What's the beef with meat?
It is difficult to discuss tailgating without giving mention to hamburgers. However, seeing is not believing when cooking burgers.
Many people assume that if a hamburger is brown in the middle, then it is done. According to USDA research, one out of four hamburgers will turn brown before it is safe to eat. A hamburger is actually done when it reaches an internal temperature of 160 degrees.
An inexpensive probe thermometer, available at many grocery stores, would be a worthwhile investment to ensure these conditions are met. Undercooked beef runs the risk of being contaminated with harmful food pathogens.
The most common pathogen associated with undercooked beef is Escherichia coli, more commonly known as E. coli. This well-known pathogen can trigger nausea, vomiting and diarrhea and is particularly dangerous to the young and the elderly.
The primary tailgating lesson to remember is to keep foods at their proper temperature, which is below 41 degrees for cold foods and above 140 degrees for hot foods. Be mindful that we live in a warm climate, and it does not take long for foods to spoil. When in doubt, throw it out!
Uncover more healthy food tips and recipes from registered dietitians at UF Health Jacksonville.
Department:
Corporate Wellness Center
Mgr Wellness Project