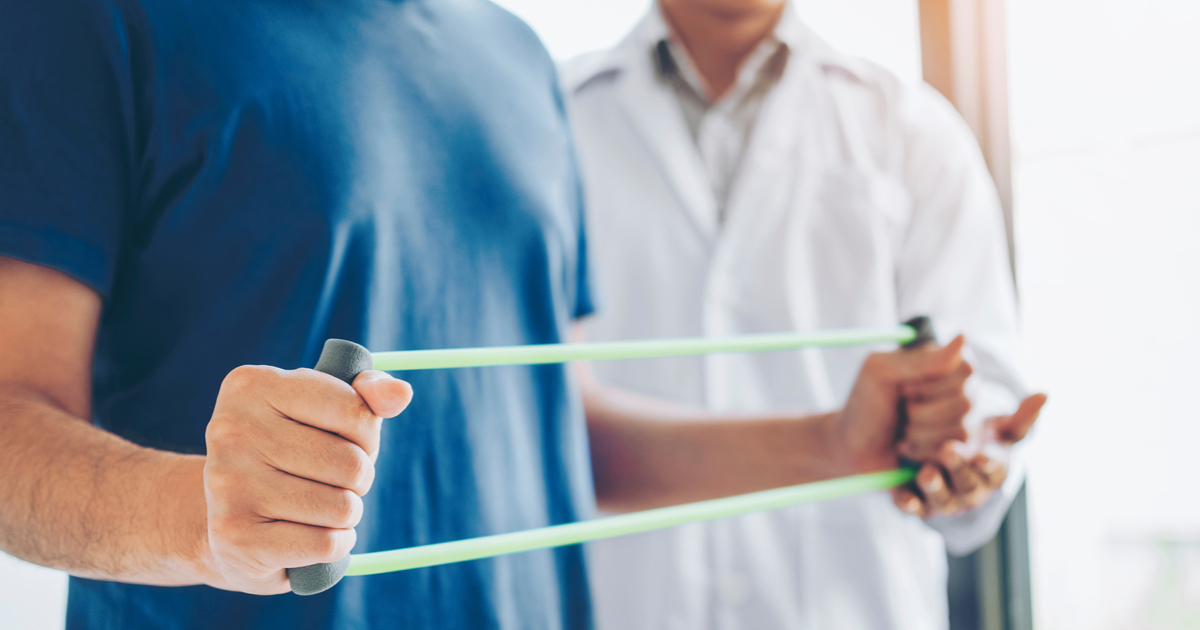 National Physical Therapy Month is the perfect time to debunk some of the common myths you may have heard. Many people today try to self-diagnose or use word-of-mouth advice from friends or family instead of seeking treatment. Scott Fortney, PT, DPT, outpatient rehab manager at UF Health Jacksonville, notes some of the myths about physical therapy and uncovers the truths behind them.
MYTH: Physical therapy is painful.
FACT: The goal of physical therapy is to reduce pain. Board-certified therapists will develop a treatment plan that is targeted to help reduce patients' physical pain. Though some exercises or movement during therapy sessions might feel painful initially, therapists can modify exercises to keep patients comfortable and reach their goals.
MYTH: Physical therapy only benefits those who've incurred injuries and accidents.
FACT: Therapists don't solely focus on helping patients recover from injuries. Many patients have chronic conditions which physical therapy can improve. Fortney notes that our Rehab Services team at UF Health Jacksonville works hand-in-hand with other hospital departments such as oncology, women's services or neurology from which many patients are referred. Many of the physical therapists on our team are even board-certified in specific specialties, such as orthopaedic physical therapy or neurological physical therapy in order to provide targeted care for patients with very specific problems.
MYTH: Any healthcare professional can perform physical therapy.
FACT: Only board-certified physical therapists can perform physical therapy. Some health practices may advertise physical therapy, but not provide care by licensed physical therapists. It is best to ask if your physical therapist is licensed in the state of Florida. All practicing staff and faculty at UF Health Jacksonville are Florida state-licensed physical therapists.
MYTH: Physical therapy can be done by patients on their own.
FACT: Let's face it – it's very simple to search for your symptoms online and find testimonials or tactics to do on your own. However, the expertise from a physical therapist is no match to your Google search. Your physical therapist has the most updated skills and evidence to apply to your treatment plan and ensure you'll improve during sessions. There may be activities that patients will be asked to practice at home, but meeting with a therapist is crucial to ensuring progress.
UF Health Rehabilitation currently has seven physical therapists credentialed in Mechanical Diagnosis and Therapy (MDT). This certification enables those practitioners to apply a unique problem-solving process to treating back, neck and extremity pain as well as headaches. UF Health has the highest concentration of credentialed PTs in Northeast Florida. Visit UFHealthJax.org/rehabilitation-services/services/ to learn more about rehab and physical therapy services offered at UF Health Jacksonville.