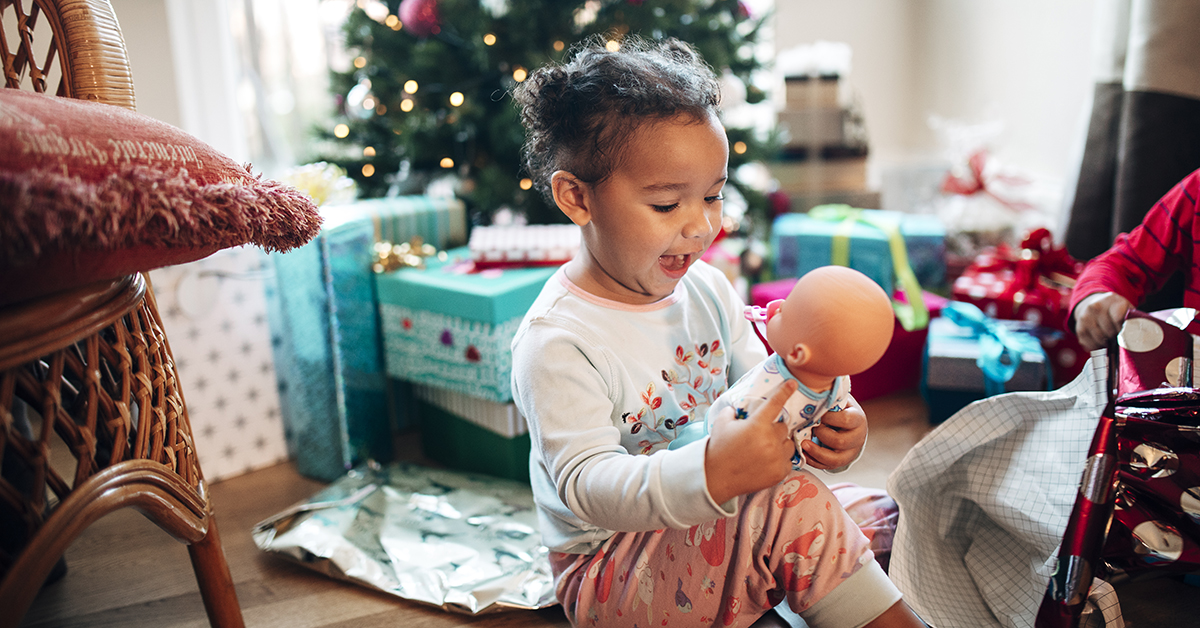 The hustle and bustle of the holiday season can distract families from taking simple safety measures to help prevent injuries. Keep your spirits bright by following these precautions when decorating and gifting.
Décor dangers
Twinkling lights, fresh trees and candles are common sights throughout the holidays. If your family adds this seasonal décor to your home, avoid some typical blunders to keep everyone safe.
Continue to water your fresh tree. This prevents it from drying out and causing a fire hazard.
Never connect more than three strings of lights together or use outlet expanders to add more plugs, as this could blow a fuse.
Keep trees at least three feet away from fireplaces and heaters.
Don't leave your decorations or lights on, and ensure all candles are blown out when sleeping or away from home.
Keep poinsettias at a safe distance from kids and pets, as they could cause harm.
Safe toys for safe kids
Receiving toys can be the most exciting part of the holidays for kids, but if parents aren't careful about the types of toys they gift their kids, playtime can quickly transition into undesired accidents. This is one of the many reasons why December is recognized as Safe Toys and Gifts Month. Keep these in mind when buying gifts or while kids are playing with new presents:
When gifting a bike, skateboard or other riding toy, remember to pair it with an appropriate fitting helmet. Head injuries are a leading problem in pediatric trauma.
Go big! Babies and toddlers often put toys in their mouth. To avoid the risk of choking, all toys and their parts should be bigger than the child's mouth, or the size of a toilet paper roll.
Always check the recommended age level of the toy for the child.
Be cautious about toys with magnets, as kids may try to swallow them.
Button cell batteries are dangerous if ingested and can cause serious harm. Make sure these types of toys have a secure battery door with a screw to keep it tight.
Prevent eye injuries from toys that shoot balls or soft projectiles by having kids wear safety glasses.
Throw away plastic wrappers from toys to prevent choking hazards.
Be wary of straps, ribbons and strings over 12 inches long, as they pose strangulation risks.
Before purchasing or allowing kids to play with toys, check the latest recall list.
TraumaOne at UF Health Jacksonville is the only adult and pediatric Level I trauma program in Northeast Florida and Southeast Georgia. Our TraumaOne team is dedicated to the safety of our community. Find more resources on injury prevention at TraumaOne.UFHealthJax.org.
UF Health Urgent Care – Wildlight is a convenient and cost-effective option to the emergency room for treatment when your illness or injury is not life-threatening.
Department:
Surgery – Jacksonville
Associate Professor; Associate Chair, Community Outreach; Associate Director, TraumaOne Flight Services; Medical Director, PICU/Pediatric Trauma
ORCID:
0000-0001-8947-3370