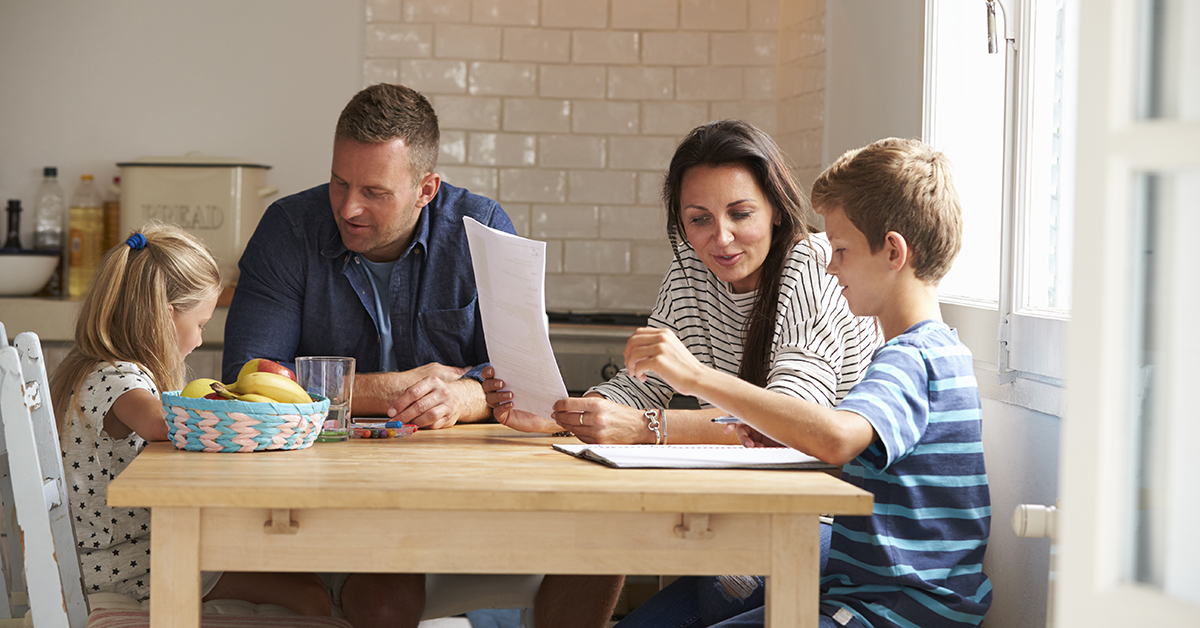 This is the time of year to think about goals for the New Year! Have you made any New Year's resolutions for 2020? Are they goals for just you, your children or your family?
It's not too late to set resolutions for 2020. Big and small goals give us something to work toward. They can motivate us to try new things or take on new adventures.
It can also be fun and beneficial to include your children in the plan to help set your family up for a healthier and happier year.
Here are a few things to keep in mind when developing goals with your children:
Set reasonable goals. Ensure the goals you set with your children are attainable within a specific time frame. Sometimes children (and even adults) try to set goals that aren't realistic so they get discouraged or give up along the way. Goals that require effort but are still reachable can help children realize they can be successful when they put forth effort. This helps them build confidence in their abilities. For example, schedule one day per month for an after-dinner walk with the family.
Encourage resilience. When we try something new, there will be setbacks and obstacles along the way. Encourage your children to accept these challenges and seek creative ways to overcome obstacles that arise. This helps them understand that it is ok to struggle and make mistakes. Just because something is hard doesn't mean it's not worth doing!
Celebrate the small successes. When progress is made, celebrate it! Identify and write down small goals that help you achieve your big goal. If your child's goal is to increase water intake to 8 cups daily, keep track and recognize when a new milestone or "high point" is reached in the journey. These small celebrations help children see the progress they are making and keep them motivated.
Use the "power of yet." When your children get discouraged along the way, help them understand that growth and change take time. If your child says, "I can't do this," help change their perspective by adding "yet" to the sentence. For instance, "I can't run a mile" turns into "I can't run a mile yet." This helps them realize that although they can't do something "yet," they may be able to do it in the future, if they continue to be persistent.
Work as a team. It's easier to reach a goal when you have support and others cheering you on along the way. Let's face it – most things are more fun when done with friends and family. Along with each child's goal, set some goals as a family. This can be something as simple as doing some physical activity together weekly, having family nights or meals together, or making healthier choices like including more fruits or veggies in your diet or trying out new recipes.
The advantages of New Year's Resolutions are that you get to choose your goals and set your own challenges. Set ones that are meaningful and can help you live the life you want in 2020 and beyond.
UF Health Family Medicine and Pediatrics – Baymeadows offers services for every stage of life from infancy to adulthood. Call 904-633-0800 to schedule an appointment.
Find a UF Health Family Medicine clinic near you at UFHealthJax.org/primary-care/family-medicine.
Department:
Pediatrics – Jacksonville
Assistant Professor