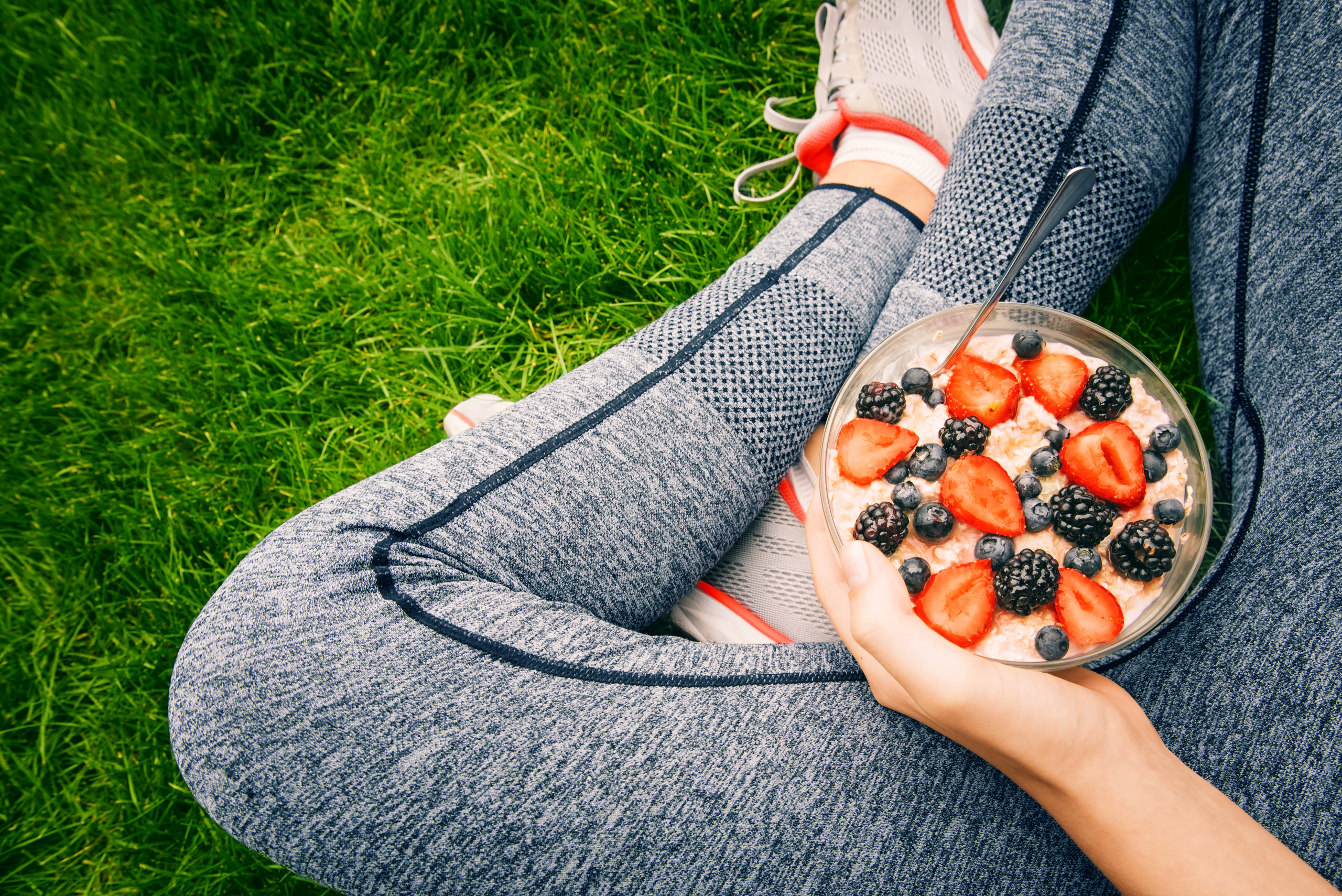 We all know that carbohydrates are typically known as a runner's best friend. However, like many things in the nutrition world, too much of a good thing can be detrimental. In preparing for long-distance runs throughout the year, a conservative approach to eating can speed you across the finish line.
How do carbs energize the body?
If you compare your body to a finely-tuned sports car (or maybe even a semi-truck, depending on the day), then carbohydrates would represent the gasoline in that vehicle. What you may not realize is that you already have a considerable amount of fuel stored in your tanks. An average runner has approximately 1,400 calories of carbohydrates stored in their muscles and 300 calories stored in the liver. This stored carbohydrate is known as glycogen.
Do I burn carbs when running?
The quantity of fuel you burn during long-distance runs or races will be dictated by your race pace. The faster you run, the more carbohydrates your body will burn. The rate of fuel use also depends on body weight. For example, a runner weighing over 200 pounds will need more fuel to run the same speed and distance as a runner weighing 150 pounds or less. However, if you are training for the race with a balanced diet that includes starches, grains, fruits or other carbohydrate-rich foods at each meal, your fuel stores alone could be adequate to get you across the finish line. Most glycogen reserves become depleted after two hours of moderate-to-vigorous activity. As an example, the average race times for the top 10 – 50% finishers in the Gate River Run are in the 75 to 110 minute range.
What should I eat before a run?
The best nutrition advice is to practice with a variety of foods before your training runs to see what your stomach can handle the best, and to also understand how much food and water you may need based on your energy levels during those runs. Consuming too many gels or other carbohydrate supplements puts you at risk for an upset stomach, since the carbohydrates impact the rate at which your stomach empties. Most runners do well by having a small breakfast that is low in fat and fiber about three hours before the race starts. A healthy breakfast helps top off energy reserves in the liver after an overnight fast, and, most importantly, keeps you from feeling hungry during the event.
Good examples of pre-race meals include a bowl of whole-grain cereal with a banana or peanut butter on toast with a small amount of fruit juice. Stick with foods you are familiar with. The morning of the Gate River Run or any long-distance run is not the time to try a new recipe you saw on Pinterest.
Don't forget to hydrate!
Hydration is the most critical aspect of race day nutrition, especially if the weather is going to be warm. Try to drink at least two cups of water as soon as you wake up on race day and another 8 ounces of fluid within an hour of the starting gun. Keep in mind, these are general recommendations and may need to be adjusted based on your individual needs. You want to ensure your muscles have what they need for optimal performance, but not leave too much water sloshing around your stomach at the beginning of the race. During the run, try to hit a water station every 15 to 20 minutes. If you are a coffee drinker, one large cup with breakfast has been shown to help make the running seem easier too. If carbohydrates are gasoline, think of coffee as rocket fuel.
Just remember, no matter what type of fuels you are using – a little can go a long way, and so can you.
To discuss your overall health, schedule an appointment at one of UF Health Jacksonville's primary care centers by calling 904-633-0411 or visit UFHealthJax.org/primary-care.