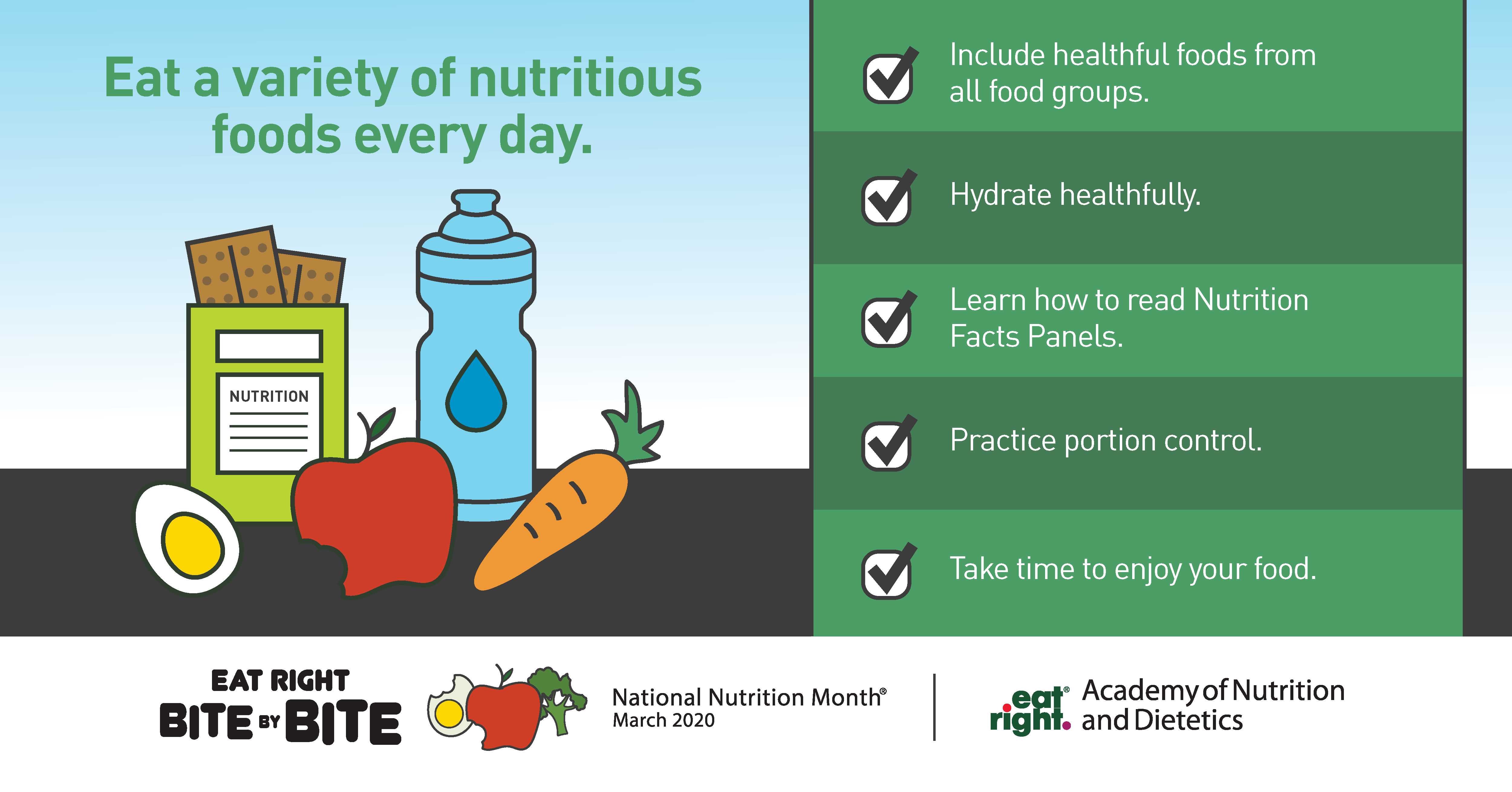 As many of us continue to practice social distancing by staying home, it can be tough cooking and eating the same things every day, and easy for us to reach for salty or sugary snacks. Keep in mind that continuing to eat healthy can support your immune system, which is just one of the many measures of staying safe during the COVID-19 pandemic. Though grocery stores' inventory may be limited, it's still possible to work with what you've got at home and stay on track with healthy nutrition.
UF Health Jacksonville registered dietitian Kayla Fisher offered the following tips to eat healthy at home:   
Choose healthier snacks. This will help you avoid reaching for your candy stash or extra salty food. Start with a handful of fruit or veggies like carrots or celery. As stores continue to replenish produce, non-refrigerated snacks like nuts, trail mix, pumpkin seeds, roasted edamame, oranges or low-sugar protein bars are also healthy choices.
Drink water. Save calories by using a water filter or pitcher at home, and continuously refilling your glass. If you need to spruce up your water and prefer more flavor, choose unsweetened tea or a naturally sweetened beverage with low sugar.
Utilize the menu. If you decide to order delivery or carry-out from a local restaurant, look at the menu ahead of time and ensure there are healthy choices. Choose options that say grilled, baked broiled or blackened over options that are fried, creamed or breaded.Skip the bread or chips, and choose a salad or vegetables for your side.
Save for later. Portion control can stop you from overeating or feeling an afternoon slump. If you made a big dinner, save half and eat the next day or for lunch.
Take some steps. If possible, balance out your day between snacks and meals by taking short walks. If you can't take walk breaks, squeeze in at least 30 minutes of exercise first thing in the morning or in the evening before dinner. This can help balance out any extra calories you may be eating. A nice walk outside around your house can also keep your stress levels down.
More tips and resources on healthy nutrition and keeping your family safe during the COVID-19 outbreak can be found here.