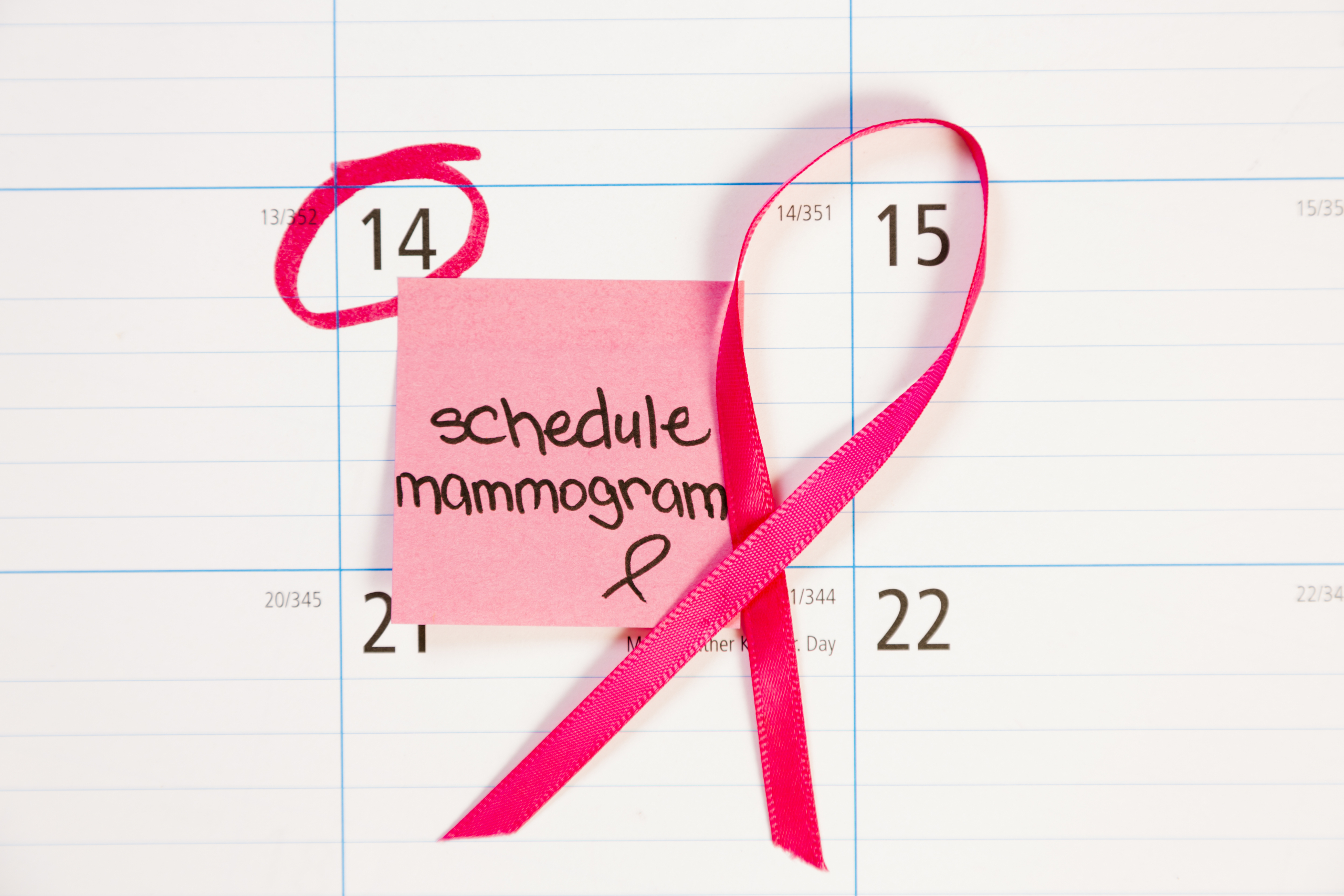 Breast cancer is the second most common cancer for women after skin cancer. Regular screenings to detect breast cancer should be a part of a woman's annual health care routine.
UF Health Breast Imaging Centers are open and ready to provide current and new patients screening mammograms in a clean, safe and welcoming environment.
Early detection matters
Many forms of breast cancer have no symptoms in the early stages, so regular screenings are critical. The American College of Radiology and the Society of Breast Imaging advise women with an average risk of breast cancer to have a screening mammogram once a year, starting at age 40. Women who may be at a higher risk are counseled to begin annual screenings sooner. Women of all ages should perform monthly self-exams to feel for a lump and other breast changes. If you find a lump or notice other changes, schedule an appointment with your doctor.
According to the American Cancer Society, when breast cancer is detected early and is in the localized stage, meaning there is no sign that the cancer has spread outside of the breast, the five-year relative survival rate is 99%.
Revolutionary 3D imaging technology
A mammogram is an X-ray picture of the breast and is a screening tool used to detect early signs of breast cancer. All UF Health breast imaging locations offer 3D breast imaging tomosynthesis, the latest technology in mammography. Tomosynthesis provides the imaging specialists a view of the breast layer by layer, showing size, shape and the location of abnormalities, which helps to improve breast cancer detection in dense breast tissue. Receiving a call for additional mammograms may be stressful to some patients. The 3D imaging means fewer false positives and less anxiety for patients.
If abnormalities appear on the screening mammogram, then additional screening and diagnostic techniques may be performed.  
Enhanced safety measures as a COVID-19 response
UF Health Jacksonville has enhanced safety measures at all facilities, including breast imaging locations, to help minimize the risk of exposure to the coronavirus.
Office safety measures:
All employees are required to wear face masks
Patients are strongly encouraged to wear face masks
Patients will have their temperature check prior to an appointment
Social distancing is required in common areas and waiting rooms
Surfaces and equipment are thoroughly cleaned between patients
Don't delay scheduling your mammogram. Call 904-383-1024 or use your MyUFHealth app to schedule an appointment at one of our five convenient UF Health Breast Imaging Center locations: Baymeadows, Emerson, Jacksonville, North and Wildlight. Same-day and walk-in appointments are also available.
Be sure to encourage the women in your life to get their annual screening and perform their monthly self-exam. Early detection may not always prevent cancer, but it can help saves lives.
Visit UFHealthJax.org/womens-imaging to meet our specialists and learn more about our services.