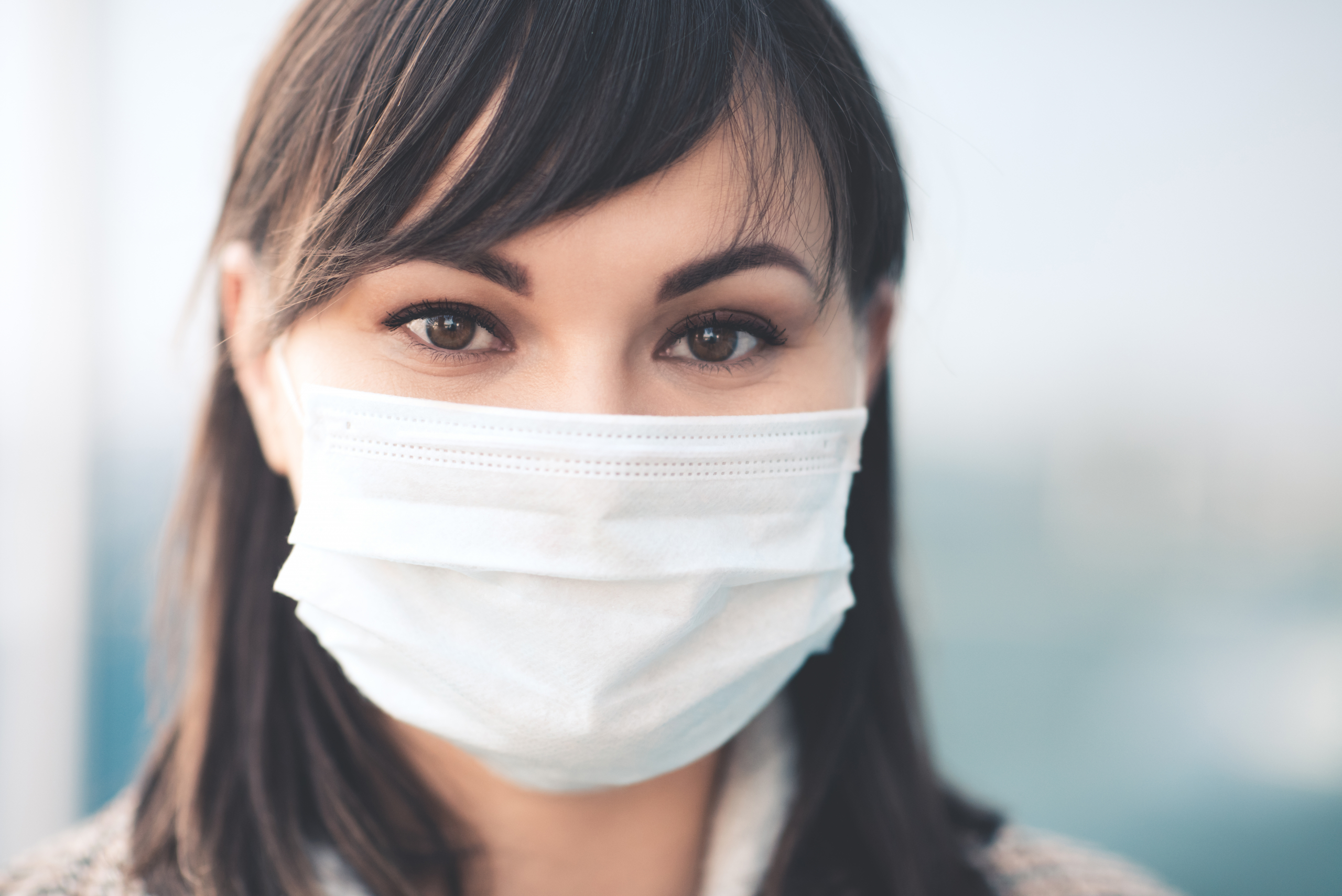 The recent city-wide mandate for face-coverings is a major player in reducing the spread of COVID-19. This "new normal" of facial wear could cause some skin irritation, and many people are noticing blemishes pop up around their mouth, nose and chin due to the added layer on their skin. It's crucial to keep a mask on in all public indoor spaces and where physical distancing isn't possible, so learn what's possibly causing the irritations and follow recommended strategies to alleviate what some dermatologists are calling "maskne." Like it sounds, "maskne" is acne and irritation caused by wearing a mask.
Could my face-covering possibly be causing acne?
There are lots of reasons for any acne flare-up. Diet, stress, menstrual cycle and types of skin can all contribute to acne flare-ups. Masks can cause rubbing or friction on the skin, especially around the lips and mouth. This frequent friction irritates the skin, which could cause redness and lead to acne formation.
In addition, rising temperatures and humidity can lead to increased sweating, which can get trapped in the mask and onto the skin, further clogging pores. A mask that is too tight or not worn correctly can also irritate parts of the skin, so make sure you follow recommended guidelines when putting on or taking off your mask.
What types of face-coverings are best for my skin?
Depending on your skin type, any material could potentially cause skin irritation. Soft materials like silk or cotton tend to be less irritating. 100% cotton material provides a good protection yet is the most breathable, especially in hot temperatures. 
What can I do to keep my skin healthy underneath my face covering?
Taking your mask off, when appropriate and permitted, and allowing your skin to "breathe" is very helpful. I suggest using softer material and looser-fitting masks. Be careful that your mask is not too loose and still fully covers your mouth and nose, or it won't provide appropriate protection. Reusable masks should be washed often, especially after wearing them for long periods of time. Most reusable masks can be easily cleaned in a washing machine or by hand.
When should I see a doctor for increased skin irritations or acne?
If acne or any type of skin irritation is not under control or getting worse, it is probably a good time to see a dermatologist or any facial specialist who treats patients with acne. Many times, skin irritation due to masks is easily treated with moisturizer and skin conditioners. Acne can be treated by a variety of options including prescription medications, ointments and chemical peels. Your skin care specialist should be able to assist.
Find more Q&A on skin care here, and follow us on Facebook for consistent updates.
UF Health Oral and Maxillofacial Surgery – Jacksonville is comprised of nationally recognized experts with specialty and subspecialty training and certification.
We have taken extra precautions to provide an environment as safe as possible to minimize the risk of exposure to COVID-19, including using masks, eye protection and other personal protective equipment as necessary, careful handwashing and thorough surface cleaning. If you would like to discuss treatment for skin irritations, schedule a consultation with our experts at UF Health North by calling 904-383-1480.