MANAGING ANXIETY, FEAR AND LONELINESS IN A COVID-19 WORLD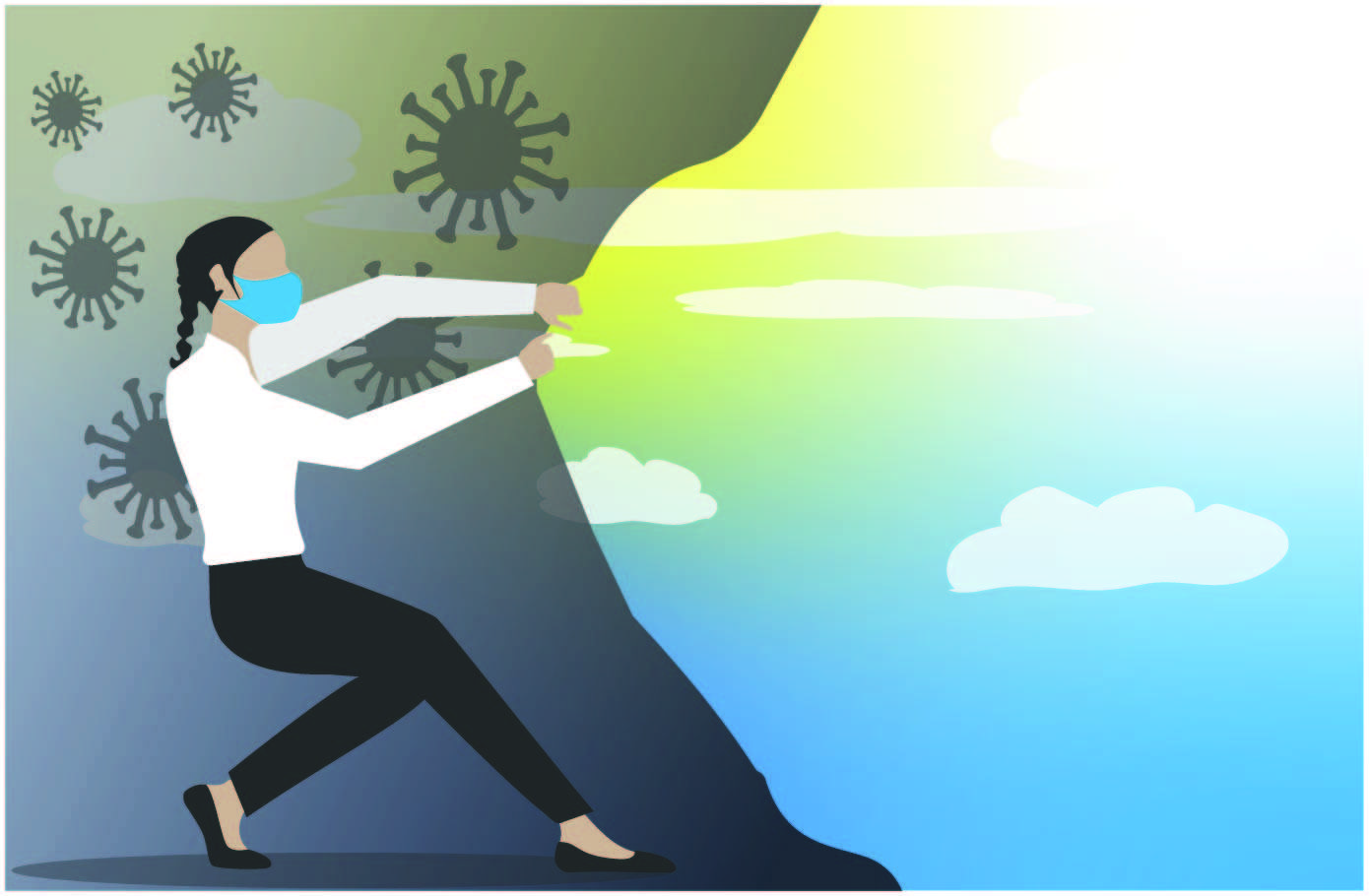 Just six months ago, news about coronavirus was mostly just an afterthought as Americans looked on warily from our doorsteps at what was an emerging threat across the ocean. Many of us dismissed the distant alarm bells, feeling this would be nothing more substantial than another bout of the flu. Many of us were looking ahead to thoughts of a summer vacation once winter released us from its chilly grip.
A devastating turn
Then, in March 2020, the sky fell. The virus reached our shores, the country shut down and the economy came to a halt. With nothing short of panic, we watched as the worst pandemic in living memory devastated New York, and a sense of doom bubbled over. There was nowhere to turn for solace, as we self-quarantined and kept distance from others.
As the days, weeks and months wore on, the panic gave way to exhaustion. Complacency started to take root, and the country tried to emerge from its depths. As Americans opened their front doors to embrace the world they had once known, we were all greeted with a frightening premise. The virus had not left. As case numbers soared and the death count continued to rise, we faced the uncomfortable truth that the world would not be returning to the normal we knew, and a new normal laid in store.
Accepting a new reality
So, here we are, each of us on the precipice of a new reality before our eyes. This new world involves face-coverings, continued physical distancing and a disruption of so many of the distractions we once took for granted. We had no time to prepare or to consider alternatives. We are simply here, and we have to adapt.
Denying the world has changed is not an option, so what can we do to meet the challenges of the new horizon? What advice do professionals have for us to manage the hurdles that can bring about anxiety, fear and loneliness? How can we stay connected to others in a world where social distancing is the norm?
First off, take stock in the fact that we are all in this together. Nobody is alone in this, and we are all feeling our way through the pandemic. We are all striving to stay safe, and we are all testing the waters to see what we can do to make life not only bearable, but enjoyable.
Manage anxiety by connecting and creating
Yes, accept that we are all anxious, but that doesn't mean we must suffer in silence. Staying connected and creative can help lower stress levels.
Video conferencing: Though this is not the same thing as meeting in person, it does allow us to reach out to people who we may not have seen for a while. Maybe use this as an opportunity to reconnect with friends and family members who have slipped away. Have a theme party online. Be silly, imaginative and fun.
Take up a new hobby: If you have been thinking about signing up for an online course, now is the perfect time to learn something new. Maybe study a new language, start practicing yoga, explore new recipes in the kitchen or try an at-home craft activity.
Talk with your family: Chat with your loved ones, discuss their fears, and see if you can find strategies to feel safer together. Laugh together and stay hopeful. Yes, this is the new normal, but that doesn't mean it must be less than the old normal. Embrace the opportunity to make the future better, stronger and exhilarating!
Take care of your emotional health: Self-care is so important during this uncertain, stressful time. Take breaks from social media and news outlets, take care of your physical health and seek help when needed.
To paraphrase the words of William Faulkner in his 1950 acceptance speech for the Nobel Prize in Literature, "I believe humanity will not merely endure: they will prevail. They are immortal not because they alone among creatures have an inexhaustible voice, but because they have a soul, a spirit capable of compassion and sacrifice and endurance."
More tips and resources on keeping stress at bay during COVID-19 can be found here.