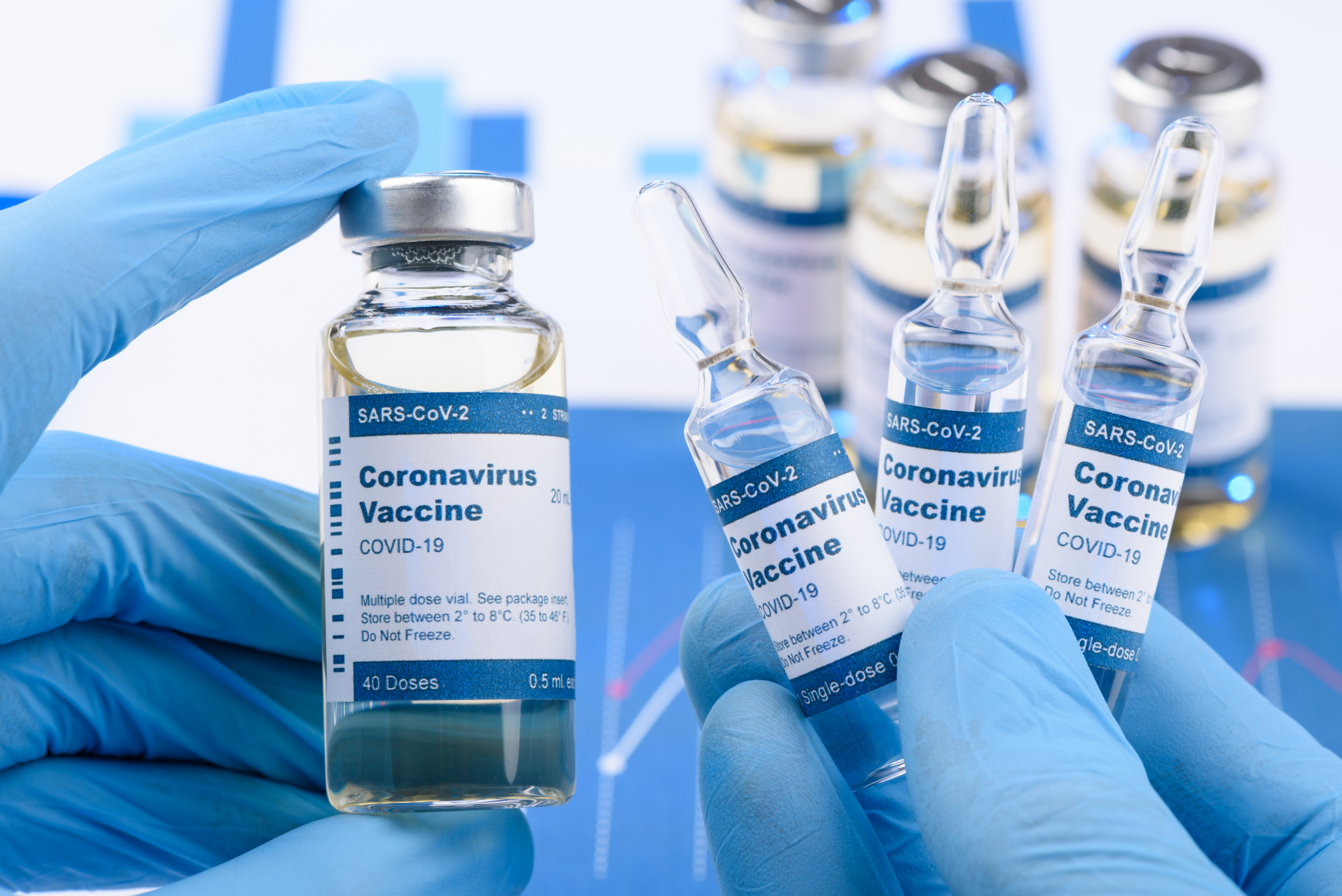 Let's face it, the world in which we live looks mightily different than it did just one year ago. 2020 has been tough for many of us, and a quick check of the calendar suggests we are just over a month from leaving a year of turmoil, hardship and chaos in the dustbin of history. Recognizing that, let's all take a long, slow, deep breath, exhale gently and prepare for whatever comes next.
A beacon of hope
Fingers crossed here, but it looks like part of our immediate future will include a significant victory against one of the most dangerous diseases in our lifetime. That is exciting! Could it mean that we are about to emerge into a normal world again? A world without mandatory self-quarantines, mask-wearing and cancelled trips? Are we there yet? Are we there yet? Are we there yet?
We can't help but be optimistic, and like many times in human history, science is likely to prevail over mayhem. However, perhaps the most important lesson to be learned during 2020, especially now that we are so close to the light at the end of the tunnel — we must all exercise patience. Why is this so important? Well, there are several reasons:
The vaccine is not yet here. Though we have many different promising vaccines on the horizon, and they have all cleared significant hurdles in lightning-fast time, at the time of this writing, none of them are fully approved by the Food and Drug Administration. This means that none of them have shipping dates for when they will arrive to a doctor's office near you. It could be weeks, months or longer. We are not there yet.
There are complexities with shipping. Not only does the vaccine need to be approved, but there are considerable question marks as to how to ship and distribute doses to everyone. There are many logistics to be considered, from packing supplies to temperature storage considerations to keeping the vaccines secured safely. There is a lot of work being done on overcoming these obstacles, but we are not there yet.
There are not an infinite number of doses. This is one of the major handicaps right now. There are more than 300 million people in the United States alone, and there may not be that many doses available once a vaccine is FDA-approved. This means that we need to identify those people at greatest risk first to ensure their safety. Triage is never pleasant, but it is necessary. In the case of the COVID-19 vaccine, it looks like health care workers will be the first to receive vaccination. However, there still are not enough doses for all health care workers in the United States. Not all hospitals will receive the initial supply of vaccines, and not all workers in those hospitals will receive the first doses, either. We are not there yet.
Acknowledge, then realize
So, how does one exercise patience when many of us are feeling that desperation to receive inoculation to a virus that has held us hostage for so many months? Admittedly, this is not an easy task, and it is OK to feel frustrated. It is OK to feel scared. It is OK to feel angry. It is not fair that we have lost a year out of our normal lives to a pandemic, and it is not fair that most of us will be asked to wait a little while longer. We can acknowledge that these feelings are valid. However, we need to keep an eye on reality and keep our emotions in check.
Again, through it all, we must close our eyes, take a deep breath and exercise patience. We have all come so far together. Let's not blow it all now when we are so close to the finish line. Take heart that all of us, including our co-workers, families and neighbors, are in the same boat, and though it may take a moment or two, there is a lifeboat coming that has a seat reserved just for you.
Almost there, but we are not there yet.
For the latest updates on COVID-19 vaccines, visit the Centers for Disease Control and Prevention website.
If you have personal health questions or concerns, make sure to consult with your primary care physician or request an appointment with a specialist from UF Health Psychiatry. UF Health offers secure, convenient Virtual Visits to connect with your provider.
Department:
Surgery – Jacksonville
David J Chesire
PhD
Associate Professor; Director, Center For Healthy Minds And Practice
ORCID:
0000-0003-4008-6825