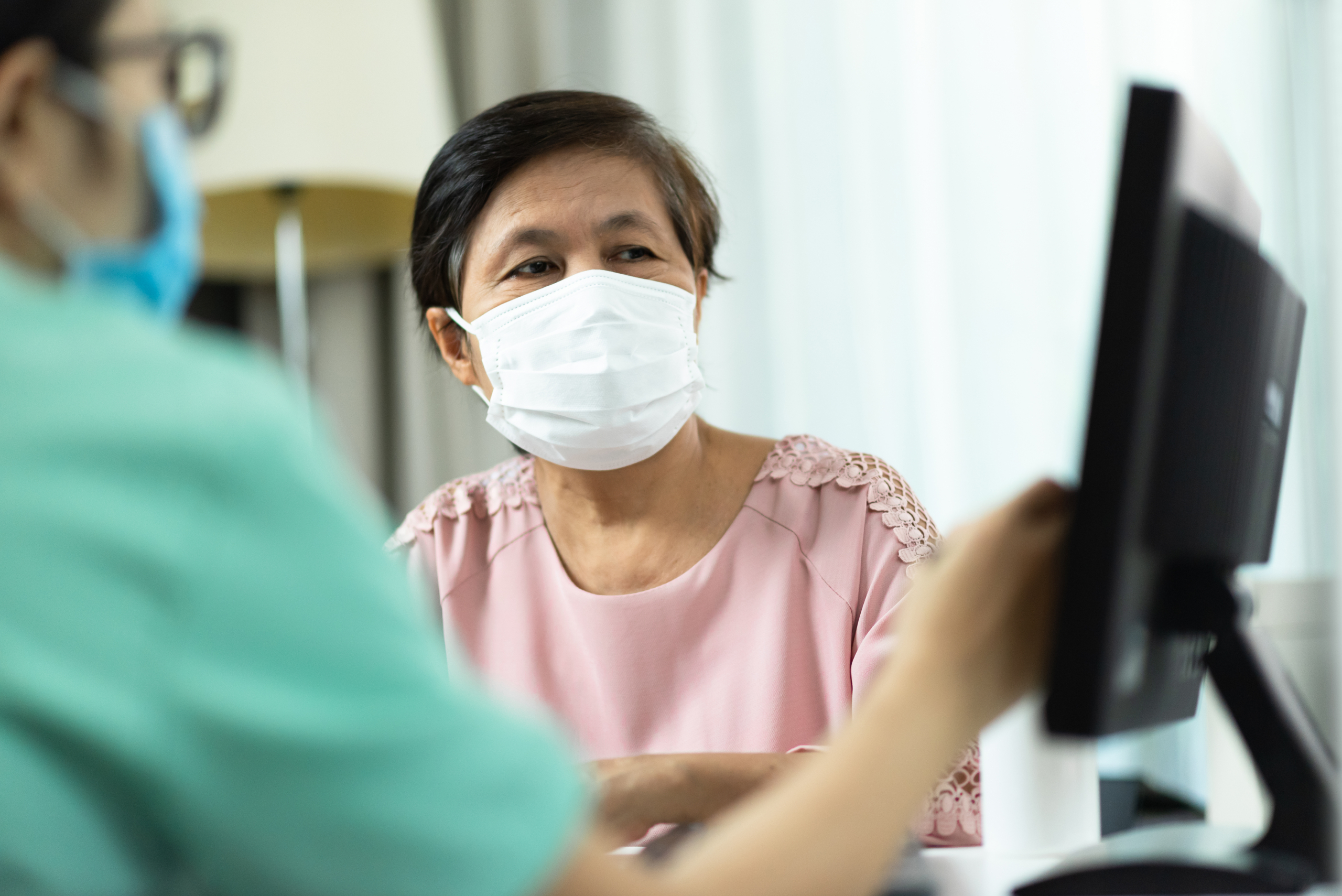 The New Year is here and, unfortunately, the COVID-19 pandemic is not over. Staying healthy is top-of-mind for most of us, but search engines shouldn't be our primary source of information on overall wellness. This is why a primary care physician is important to have at any age.
A general stigma of primary care is that it's mainly for children. As we become older, we may seek specialty care, as we think of a primary care doctor as our pediatrician or "family" doctor. However, family medicine physicians are all dedicated to caring for patients at all stages of life, from birth to geriatrics. There's a lot more to primary care than one might assume.
What services do primary care physicians offer?
Primary care physicians offer a number of essential health care services including:
Immunizations
Management of chronic medical conditions such as chronic obstructive pulmonary disease, or COPD, diabetes and hypertension
Physical exams
Sexually transmitted disease, or STD check
Skin biopsies
Sports physicals
Women's health such as contraceptive prescriptions, IUD insertion and removal and Pap smears
Is primary care expensive?
No. Once a year, most insurances will cover a comprehensive physical exam free of charge. If your insurance requires a copay for subsequent visits, it is typically 50% less than a specialty physician.
I think my health is under control. Do I still need a yearly physical exam?
Annual physical exams are recommended first and foremost for patients to establish trust with their physician. They also allow your physician to understand your health care preferences before you are ill. During an exam, your physician can also discuss future recommended screenings based on your age and family history, which can help determine risk level for certain illnesses.
Does primary care only include one routine visit per year, or can I reach my doctor anytime?
Primary care physicians are available to take care of all your health care needs year round. Whether you need to seek urgent care in person or via Virtual Visit, or if you have questions about your health or treatment plans, your physician can answer them online using MyUFHealth.
How can I find the best physician for me?
Finding a physician can be overwhelming at first, as there are many practicing physicians to choose from. We recommend asking yourself what matters most to you in your wellness journey.
Is proximity to home or work most important? UF Health has more than 20 practices in the Northeast Florida region to accommodate residents in various areas. Virtual Visits are also offered for most health services including primary care where you can connect with a physician from anywhere on any device with a WiFi connection.
Is expertise in a particular field, like sports medicine, allergies or asthma, most important? Many of our primary care physicians have expertise in multiple specialties. Our physicians can also refer patients to specific providers if specialty care is needed.
Is cost and coverage most important? You can either start your search straight from your health insurance website, or give your preferred practice a call and our representatives will let you know approximately what your insurance covers and expected out-of-pocket costs.
Is reputation most important? Many physicians have ratings on their profiles. For example, you can find reviews and comments from patients on my physician profile, and on many other UF Health Family Medicine physician profiles. Feel free to browse through those first, or any other websites with physician ratings. It never hurts to check with a friend or family member as well.
UF Health Family Medicine – Crystal Springs offers health services to patients of all ages. Call 904-427-8550 to schedule an on-site or Virtual Visit appointment.
Visit UFHealthJax.org/family-medicine to find a UF Health Family Medicine practice near you.