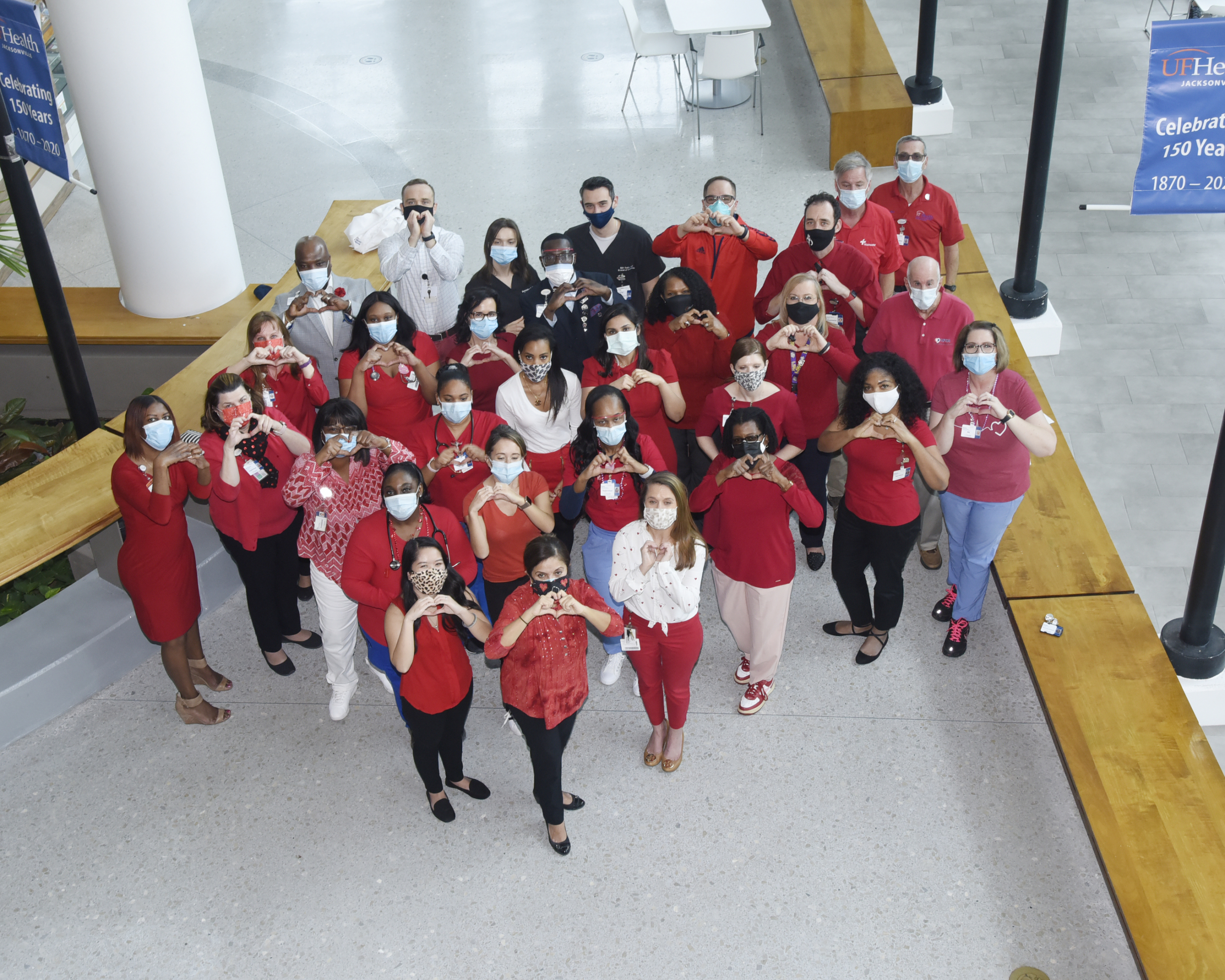 February is recognized as American Heart Month, and this year, the U.S. commemorates its 57th year with this designation since its proclamation in 1964 by President Lyndon Johnson.
Throughout the month, we focus on raising awareness of heart disease prevalence, prevention and treatment, especially in women. The heightened awareness should be year-round, as heart disease takes no time off.
Cardiovascular disease, or CVD, which includes heart attacks, strokes and peripheral arterial disease, remains the leading cause of death in the U.S. and worldwide. One out of three women die from CVD every year. The presence of heart disease or risk factors significantly increases complications from COVID-19, as these conditions weaken the body's ability to fight off the virus. The virus can also damage the heart directly, as it can invade or inflame the heart muscle. It is therefore more important now than ever to understand different heart conditions, know the risk factors and follow preventative guidelines.
Understand heart conditions
There are several heart conditions that can affect women. It's helpful to understand these, along with the occurrences and risks leading up to them.
Coronary artery disease, or CAD. Typically, when we speak of heart disease in women, we are referring to diseases of the coronary arteries. Atherosclerosis is the process that can cause coronary arteries to block. This process impairs blood flow to the heart muscle, and this may cause chest discomfort or pain. If the heart muscle is deprived of blood supply for an extended period of time, a heart attack may ensue and could be fatal.
Atherosclerosis can block blood flow to, not only the heart, but other organs like the brain or kidneys. This process takes time and can worsen when risk factors go unchecked and untreated.
Valvular heart disease. This occurs when any valve in the heart is damaged or diseased. This can be caused by congenital heart disease from birth, infections, degenerative conditions that wear the heart out with age and conditions linked to other types of heart disease.
Heart failure. This occurs when the heart muscle doesn't pump blood as well as it should. CAD or high blood pressure can lead to this, as they weaken the heart, causing it to stiffen and not pump blood efficiently.
Arrhythmias. An arrhythmia is an irregular rate or rhythm of the heartbeat. This is caused by changes in heart tissue and activity or in the signals that control the heartbeat. Damage from disease, injury or genetics may cause those changes.
Know and discuss your risks
Many middle-aged and young adults have one or more risk factors for heart disease, such as diabetes, high blood pressure, high cholesterol, or being a smoker or overweight. Having multiple risk factors can increase your risk for heart disease. Other key risk factors to keep in mind include the following.
Women with pregnancy complications, like eclampsia, pre-eclampsia, a history of premature births or experience frequent miscarriages are at risk of heart disease in the future. No matter your age, it's important to mention this to your provider.
Where you carry your weight or fat matters. Fat around your waist is more damaging to your heart and vessels. Waist circumference should ideally be roughly half your height. Discuss with your provider to determine if this can be modifiable with physical activity or diet.
Women who smoke and use oral contraceptives are at increased risk of heart disease. Postmenopausal and diabetic women who smoke are at a particularly high risk of heart disease. Talk with your doctor if you need help with quitting smoking.
Know your family history. If you have a family history of CVD, especially in immediate relatives under age 65, you may be at increased risk. Make sure you share any known family history of CVD with your provider.
Many risk factors are modifiable or preventable, so it's important to discuss your risks with your doctor and follow their heart-healthy lifestyle recommendations.
Unfortunate impact of COVID-19
It's an understatement to say the pandemic has impacted everyone. Along with the devastating physical symptoms the virus can cause, the imposed and required social isolation has negatively impacted many aspects of our physical and mental health, increasing stress and blood pressure levels. COVID-19 has also caused many to delay their regular health care visits, but it's time to get back on track. Make sure to keep your heart health a priority with regular visits with your provider.
At the UF Health Cardiovascular Center in Jacksonville and the Women's Cardiovascular Program, our team of cardiovascular specialists can attend to your heart needs year round. Find a location nearest you at this link or call 904-383-1011 to schedule a consultation.