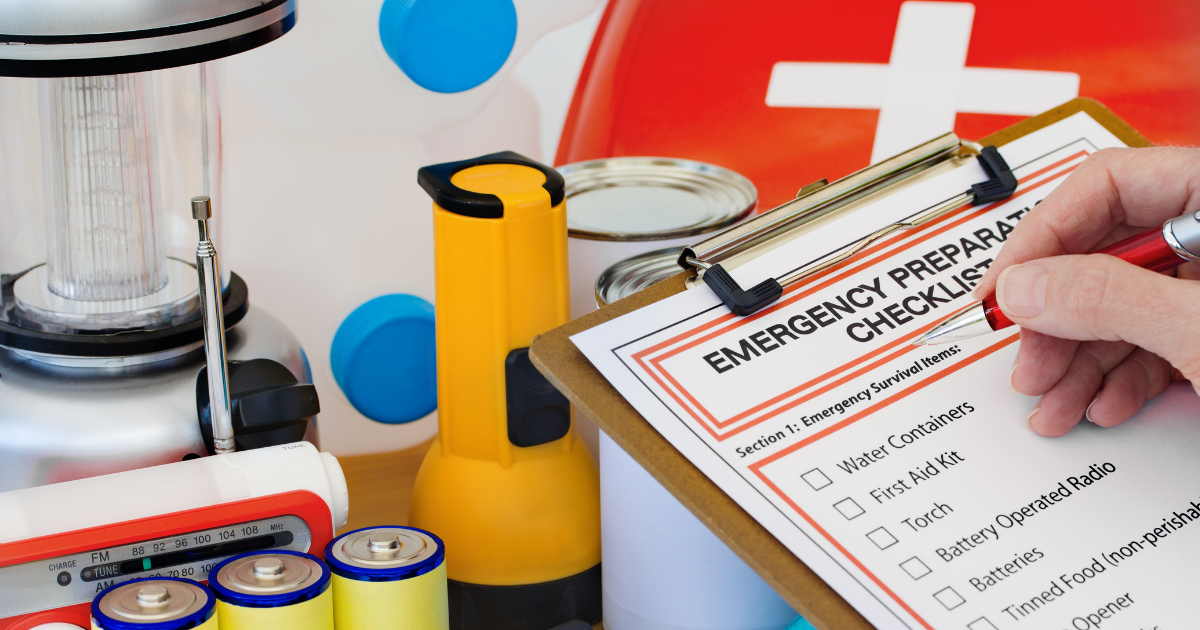 Hurricane season occurs June 1 – Nov. 30, but the height of the season in North Florida typically starts in September, extending through the end of October.
Jennifer Silvey, emergency preparedness manager at UF Health Jacksonville, emphasizes that there is no better time to prepare than right now and encourages everyone to follow these steps.
1. Do your research
Jacksonville has six evacuation zones, named A through F. Those living in Zone A incur the most risk for weather disasters. Finding out which zone you are in is the first step in determining your home's risk for damage and following directions for evacuation announcements accordingly.
2. Make a plan
No matter which zone you live in, it's better to be safe than sorry by developing a plan for any and all weather disasters. Don't assume you won't be affected based on your zone. Weather is unpredictable, and those outside of evacuation or flood zones could also incur other types of damage or lose power for long periods of time. Your plan could be as simple as securing a location away from home by staying with extended family in safe areas, or staying at home with enough supplies to get through bad weather. Either way, meet with your family, discuss when and where you will be, and what you need to secure in order to be safe.
3. Build an emergency supply kit
Hope for the best, but prepare for the worst. Imagine that your power goes out for at least a week. What will you, your family and your pets need to survive? Start with these items:
Water – gather one gallon per person per day for at least seven days. Don't forget to include water for your pets!
Non-perishable food (e.g., peanut butter, granola bars, cereal, cans of tuna or meat, trail mix)
Flashlights (battery-operated or hand crank)
Extra batteries
First aid kit
Cell phones – make sure they are fully charged and on power-saving mode to last several days
Portable cell phone chargers – have several on hand to charge multiple phones if needed
Prescription medications
Eyeglasses and contacts
Cleaning supplies (e.g. garbage bags, wipes, cleaning spray)
Important documents (e.g., driver's licenses, insurance documents, passports, any other necessary account records)
Any additional items necessary for your family and your pets. Find more examples here.
4. Check your coverage
Whether you choose to stay or evacuate, learn what your home or renters insurance will cover should damage occur. Keep in mind, most insurance policies in Florida do not cover damages from flooding. You may have to purchase separate flood insurance. Review your policy as soon as possible and make any adjustments needed before storms hit. Some coverages may take several days or weeks to go into effect – consult with your insurance company or agent to confirm details.
5. Stay alert
Stay in the know while on the go and sign up for weather alerts, or download the JaxReady App for real-time weather news. Announcements about mandatory evacuations can be made at any time.
Don't assume you won't be affected by weather based on past experience. Weather can be unpredictable, and even those living outside of an evacuation or flood zone can lose power or incur damages from trees or power lines.
Additional resources on emergency preparedness can be found online for each county in Northeast Florida and Southeast Georgia: