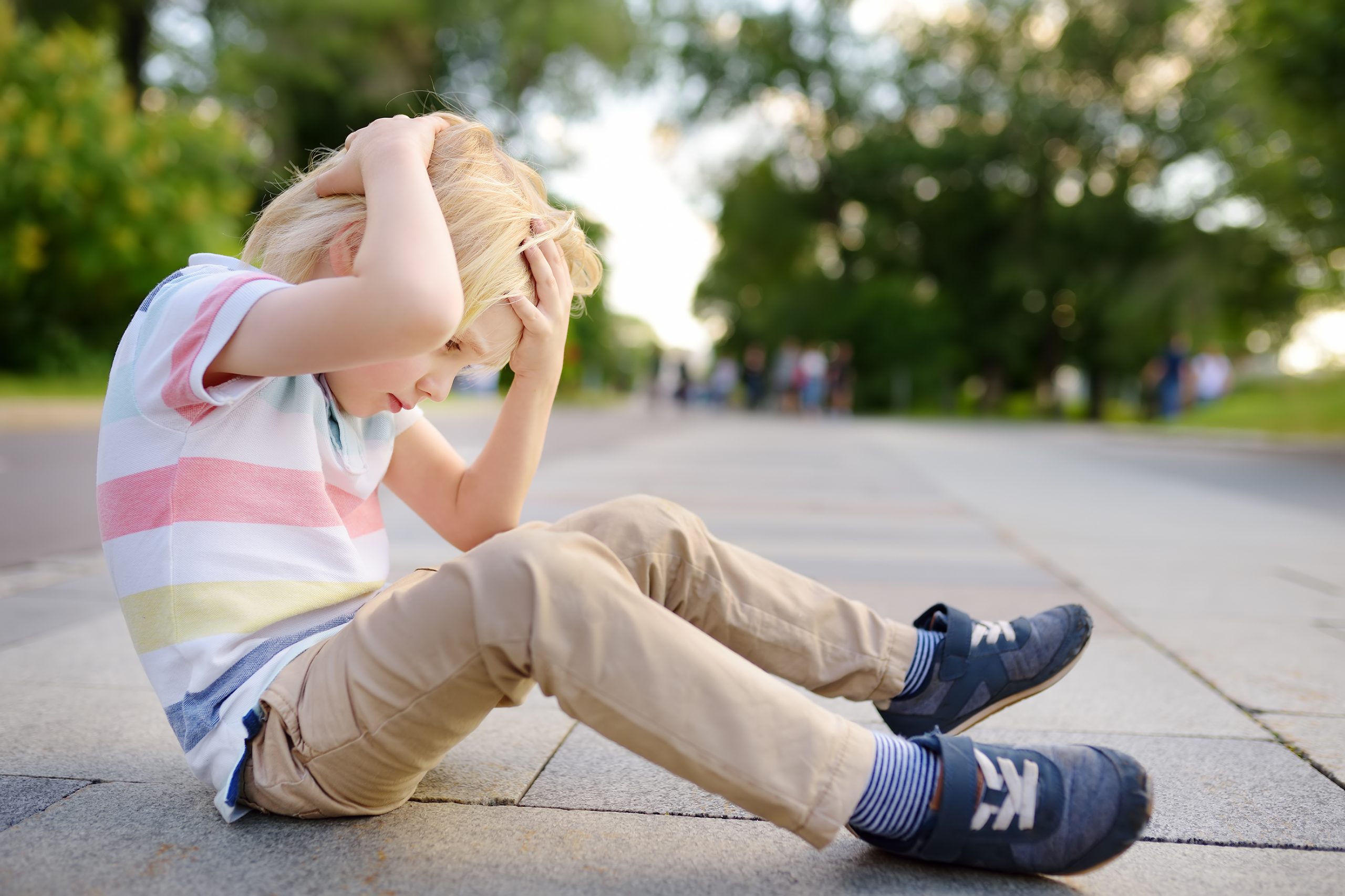 A traumatic brain injury, or TBI, is a disruption of the normal function of the brain, and can be caused by a bump, blow or jolt to the head, or a penetrating head injury. The leading causes of TBI in children are falls, motor-vehicle crashes, and sports and recreation-related injuries. Sports that are most frequently associated with TBI in boys are football, ice hockey, lacrosse and rugby. Girls who play lacrosse and soccer pose a higher risk of experiencing TBIs.
What is the impact of TBI on children?
The effects of TBI in children are different from those in adults, since an injury of any severity to the developing brain can disrupt a child's developmental trajectory and may result in restrictions in school and participation in sports activities. As a result of TBI, children can experience changes in their behavior, health and thinking, which can affect learning, self-regulation and social participation.
Although most children recover well physically, they often experience changes in behavior and cognition that can manifest years after the injury. These include later academic delays, chronic behavior problems, social isolation, difficulty with employment and relationships, and in some cases, involvement in illegal activities.
How does TBI manifest in children?
Traumatic brain injuries are separated into categories of mild, moderate and severe, based on a patient's initial clinical evaluation. Although most are considered mild, TBIs also account for a large portion of unintentional injuries that lead to severe disability and death in youth under age 19. Mild TBI, or mTBI, accounts for the vast majority of TBI-related emergency room visits. Children with severe TBI are more likely to be hospitalized and have a lifelong disability compared to children who have a mild injury.
Common symptoms of mTBI include headaches, dizziness, problems with thinking or memory, changes in moods or emotions, and sleep difficulties. Symptoms usually develop immediately or over a few days after injury. Children can also experience changes in their motor systems, such as balance and postural instability that could hinder their return to physical activities.
More severe injuries can cause a range of medical, health, cognitive, motor, emotional and behavioral issues that can also present early and later after injury. Medical issues that occur after a TBI can affect multiple body systems and require considerably more comprehensive medical services and management by caregivers.
Factors predicting recovery course
In addition to injury severity and the type of care a patient receives following injury, the following factors can also influence recovery from childhood TBI.
Access to comprehensive care and specialized care in a pediatric trauma center at the time of the injury is especially important for children because early injury care can influence long-term outcomes.
Associated health and developmental conditions, such as a mental health diagnosis and attention deficit hyperactivity disorder.
Economic and social disadvantage are associated with poor cognitive and academic outcomes.
Parent/caregiver burden and family dysfunction are a particularly important consideration because they are a strong determinant of a child's recovery, with children from well-functioning families demonstrating better psychosocial functioning.
UF Health Jacksonville's Pediatric Emergency Department is staffed by highly qualified, specially trained physicians who are well-equipped to care for injured children. UF Health TraumaOne is the only adult and pediatric Level I trauma program in Northeast Florida and Southeast Georgia for the most critically injured patients.
Additional resources are included below.
For parents:
As a busy parent, keeping your child healthy and safe is always a top priority. This information from the Centers for Disease Control and Prevention will help you recognize, respond to, and minimize the risk of concussion or other serious brain injury.
This video shares more insight into TBIs and concussions, and what parents and caregivers can do to ensure their child's safety.
For health care professionals:
Timely recognition and appropriate response is important in treating a mild TBI. Health care professionals can play a key role to improve a patient's health outcomes through prevention, early diagnosis, management and appropriate referral. Visit this CDC website for helpful resources, trainings, tips and tools.