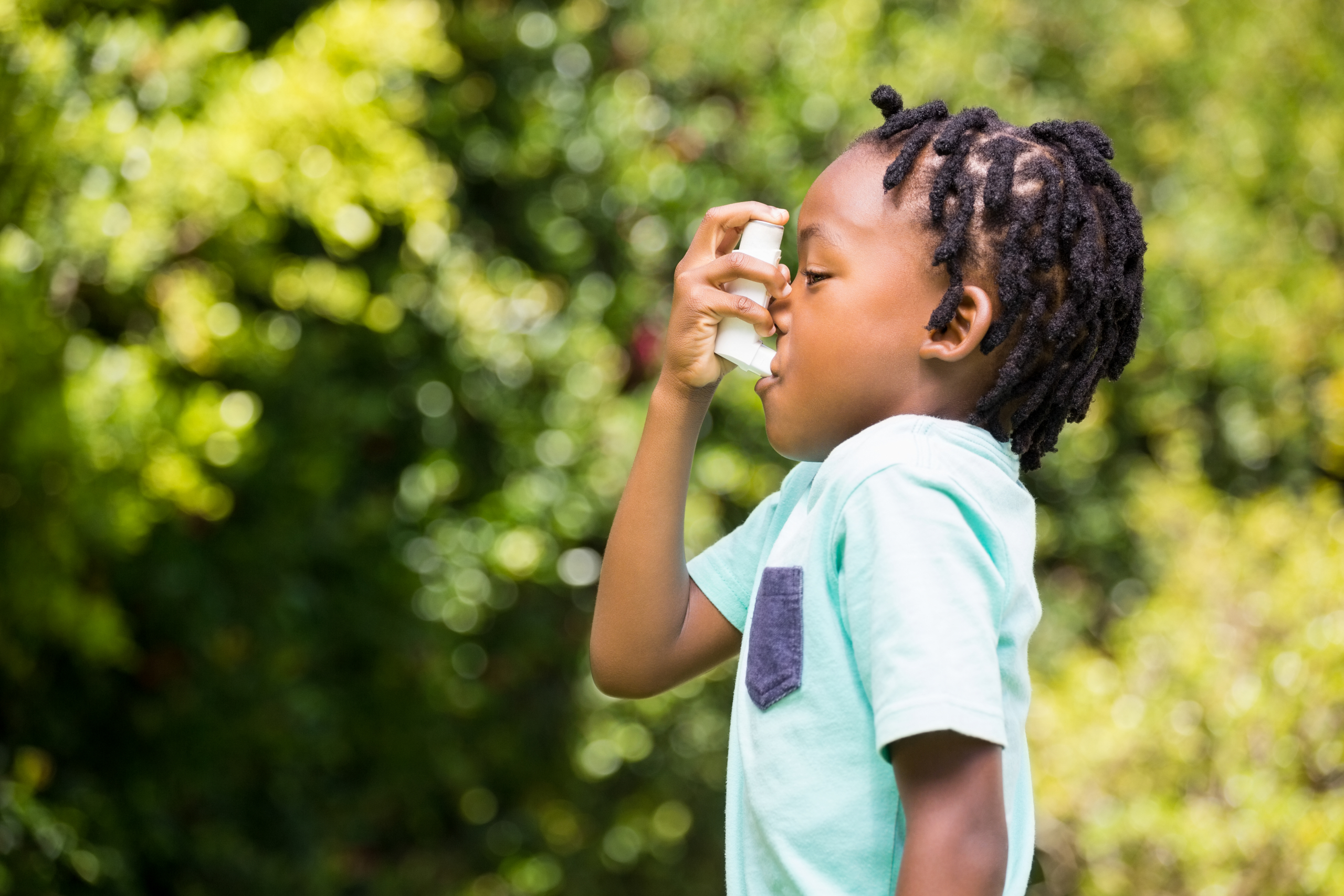 Asthma is the most common chronic disease of childhood, affecting nearly 7 million children nationwide, according to the Centers for Disease Control and Prevention. On average, each one of those 7 million children experience trouble breathing, known as an asthma exacerbation, or asthma attack, at least once per year. In addition to asthma, there are other reasons for shortness of breath and trouble breathing, including viral infections and pneumonia. Breathing problems and respiratory distress are one of the top reasons children and their families seek emergency care.
How can asthma be managed?
Asthma and other respiratory issues can be managed with regular primary care visits, in combination with controller medications, as well as avoiding environmental triggers, such as pollen or other allergens. It is important that children with asthma and their caregivers make sure they have an inhaler with them at all times, including at school.
When would emergency care be needed for asthma attacks?
Asthma attacks can still happen, regardless of whether patients are carrying inhalers or taking regular medications. Fast treatment is key to avoid hospitalizations or other serious complications. Additionally, there are many other reasons for trouble breathing depending on symptoms and age, and it is important that children, especially young children such as infants, be evaluated by specially-trained emergency medicine specialists. While common, asthma and trouble breathing should never be taken lightly, and prompt medical attention is crucial to relieving symptoms and feeling better.
UF Health Jacksonville's Pediatric Emergency Department is specially equipped to treat children with asthma exacerbations and respiratory distress. We are staffed 24/7 with medical providers trained in pediatrics, including physicians, nurses and respiratory therapists.
Our Pediatric Emergency Department has also participated in several asthma and respiratory distress research studies, keeping our staff on the leading edge of new clinical knowledge and evidence-based treatments.
Visit UFHealthJax.org/pediatric-emergency-medicine to learn more about our services.