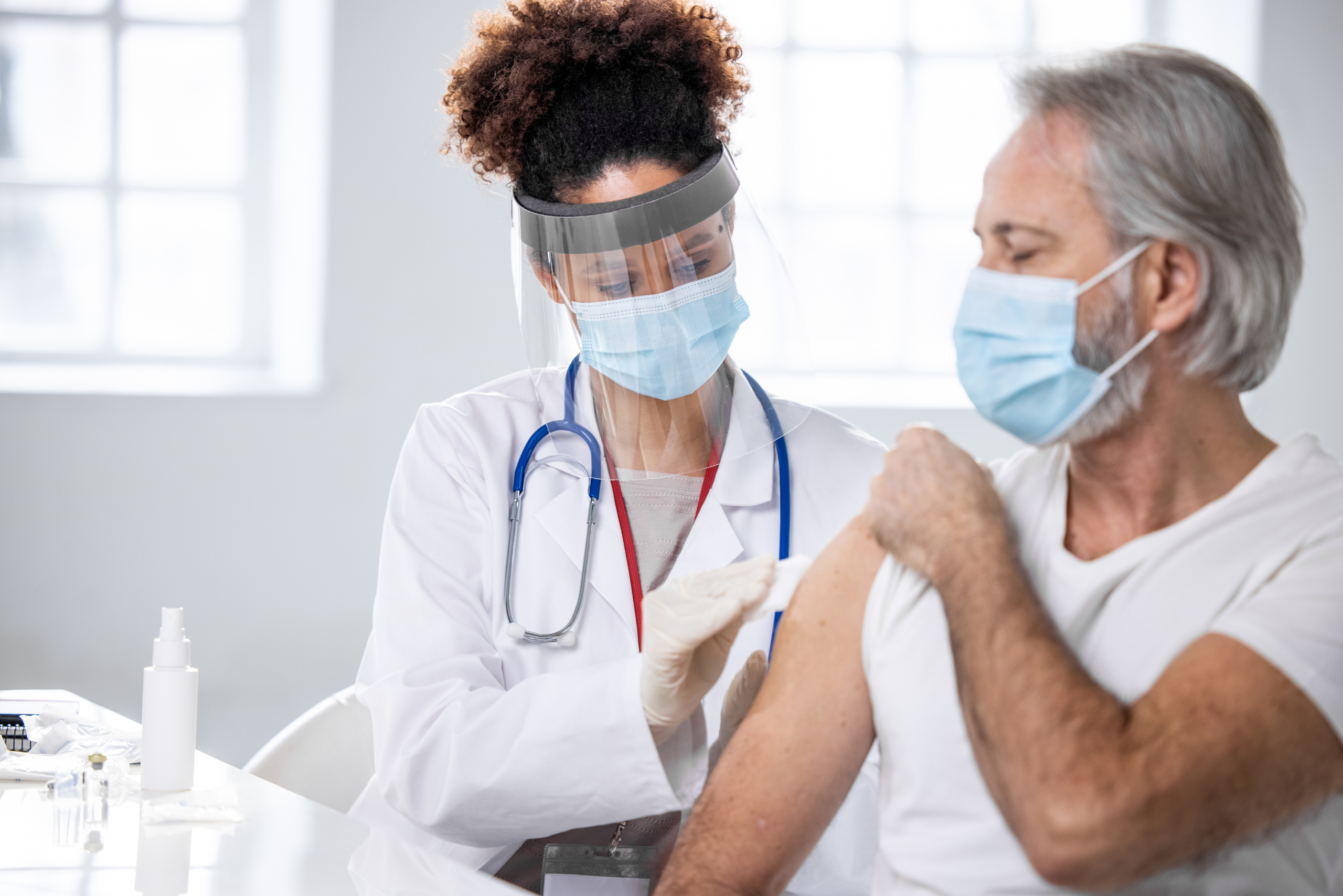 Flu season is here, and the ever-changing environment and ongoing pandemic may raise a few more questions about how to stay healthy.
Who should get the flu vaccine?
Anyone over the age of 6 months should get a flu vaccine, unless you have previously had a severe, life-threatening reaction to the vaccine or any ingredient in the flu vaccines, aside from egg proteins. According to the Centers for Disease Control and Prevention's Advisory Committee on Immunization Practices, if you have an egg allergy, you can still get the flu vaccine. However, if your reaction includes more than hives, you should get the vaccine in a setting where you can be supervised and monitored by a health care provider who is able to recognize and treat allergic reactions.
If you have had Guillain-Barré Syndrome, you should contact your health care provider to discuss whether you are a candidate for the flu vaccine.
How effective is the flu vaccine?
The vaccine effectiveness estimates for the past five years have ranged between 29% to 48%. According to the CDC, it is estimated that from 2019 – 2020, the flu vaccine prevented nearly 7.5 million cases of the flu, more than 100,000 hospitalizations and more than 6,000 deaths.
When is the best time to get my flu vaccine?
Ideally, before the end of October.
Can I get my flu vaccine and COVID-19 vaccine (or booster shot) at the same time?
Yes, it is safe to get both vaccines at the same time. However, you should follow your COVID-19 vaccine schedule as instructed. If you haven't gotten vaccinated for COVID-19 yet, make sure to get that vaccine as soon as possible, even if it is before you can get your flu vaccine.
Will getting a flu vaccine lower my risk of getting COVID-19?
No, getting a flu vaccine will not reduce your risk of getting COVID-19. You have a much higher chance of avoiding severe illness, hospitalization and death if you take the necessary preventative steps to maximize your protection against the flu and COVID-19.
How else can I protect myself and my family from the flu?
In addition to getting the flu vaccine, you and your family can take several other preventative measures, similar to those that prevent the spread of COVID-19.
Avoid close contact with others who are sick and limit contact with others if you become sick.
Do not go to work if you are ill, and do not send your kids to school if they are ill.
If you come down with a fever, stay home for at least 24 hours after it is gone. Consider getting tested for both influenza and COVID-19 if you develop fever and other flu-like symptoms.
Wash your hands with soap and water thoroughly and often, or use an alcohol-based hand sanitizer.
Clean and disinfect surfaces that are frequently touched in your workspace and at home.
Avoid touching your face, mouth, nose and eyes when in public, as this increases the spread of germs.
Avoid large crowds, especially those indoors. If you have to be indoors, wear a face covering to protect yourself and others.
Make sure you and your family are up to date on immunizations by scheduling a wellness checkup with your primary care provider today. Visit UFHealthJax.org/primary-care to find your nearest provider and request an appointment.