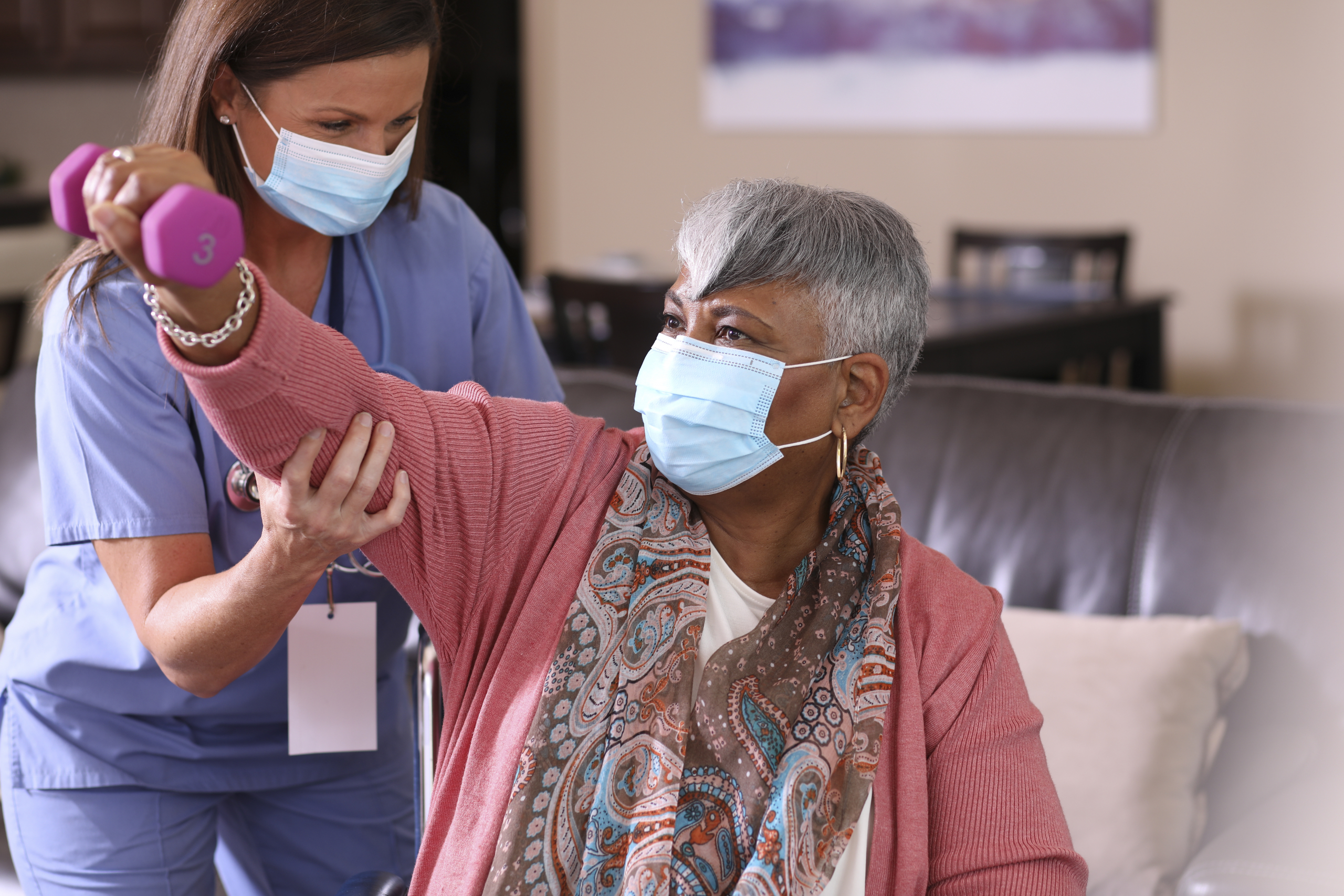 During Breast Cancer Awareness Month, UF Health Jacksonville is working to shed light on the importance of breast cancer screening, diagnosis and treatment options. October is also Physical Therapy Month, offering a significant opportunity to highlight some of the ways physical therapy can help breast cancer survivors.
A prevalent condition that can develop after breast cancer surgery and radiation is lymphedema, which is the abnormal accumulation of lymphatic fluid causing swelling. This is a chronic condition that without proper treatment, can progressively worsen.
Oncology and lymphedema therapists at UF Health Jacksonville have specialty training to assess and treat conditions related to breast cancer treatment.
UF Health Jacksonville was the first hospital to bring bioimpedance technology to Jacksonville in 2017. This technology is used to screen breast cancer patients before and after surgery or radiation to detect subclinical lymphedema. Early detection allows breast cancer survivors to get treatment faster so their lymphedema may be reversed. If lymphedema does develop, our certified lymphedema therapists work with patients to create an individualized program to address the swelling. Treatment for lymphedema includes skin care, exercises, compression therapy and manual lymphatic drainage —a hands on manual therapy technique — to reduce and manage the lymphedema swelling.
Beyond lymphedema, physical therapists assess and treat other breast cancer-related conditions including:
Pain
Decreased range of motion
Weakness
Scar tissue
Balance difficulties
We currently have five certified lymphedema therapists, two of which are board-certified oncologic clinical specialists, who have worked with the UF Health Breast Center – Jacksonville to create a clinical treatment path for patients. From pre-operative assessment and education to post-operative care, our team of oncology and lymphedema physical therapists support patients every step of the way.
Learn more about services offered at UF Health Rehabilitation at UFHealthJax.org/rehabilitation-services.