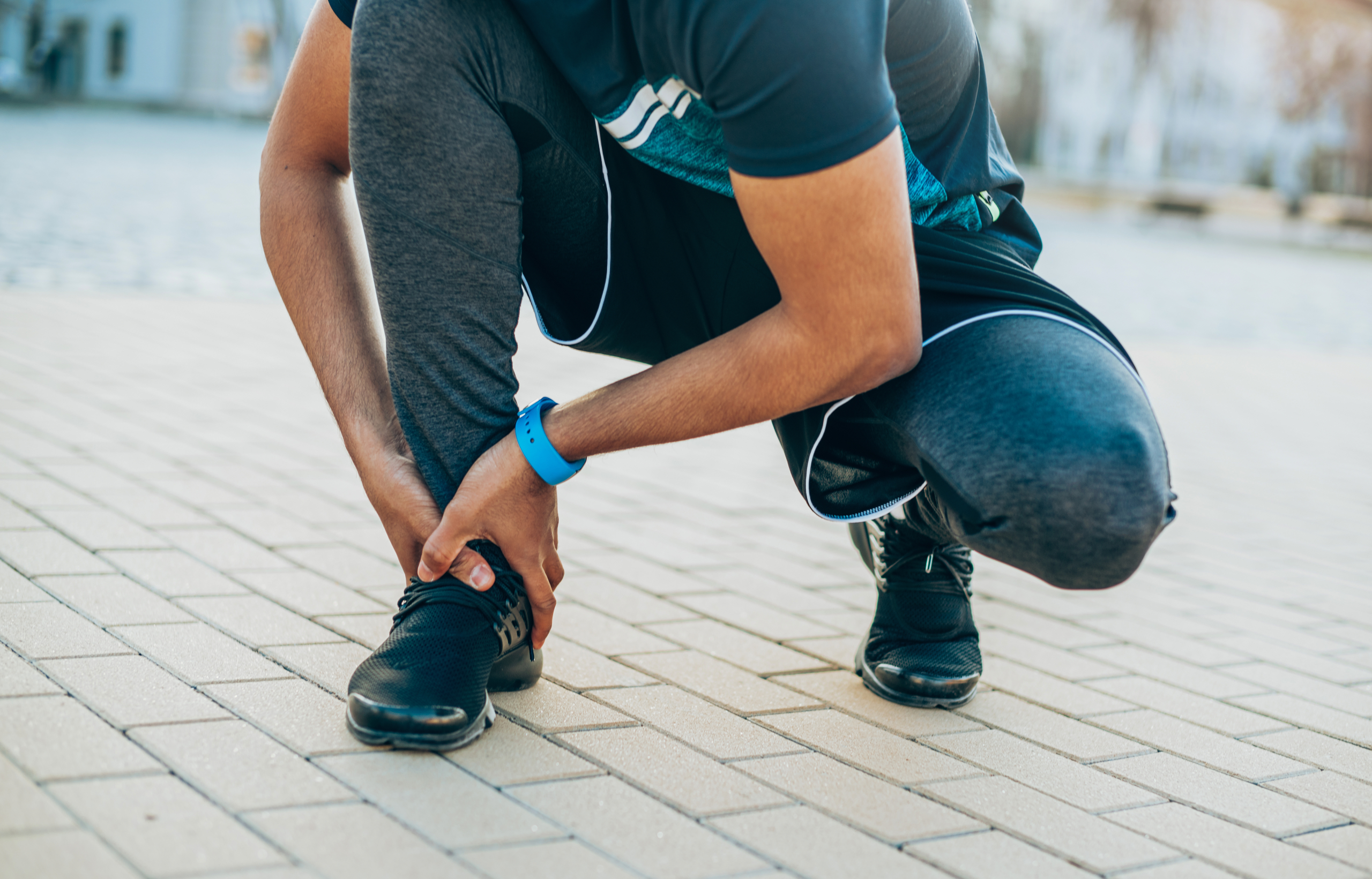 As long-distance runners and casual joggers continue their exercise routines or train for community running events, they can improve their performance by keeping their feet in top condition and taking steps to prevent foot problems.
For runners, the feet and ankles are most vulnerable to injury. Be on the alert for signs of foot problems that can slow you down if not treated promptly.
Some of the common running injuries, along with ways to avoid or treat them are discussed below.
Blisters
Blisters are a major cause for concern for new and frequent runners. Blisters related to running are always caused by friction. Friction most commonly occurs between the toes and the toe box of the shoe, metatarsals — the long bones in your foot that connect your ankle to your toes — and the sole of the shoe and/or the heel against the heel counter.
Ideally, your shoes should be comfortable and have already been worn prior to a running event. Don't run a marathon in new shoes. Instead, break them in by using them for a few hundred miles so they fit well. Also, the "petroleum ointment trick" works wonders. To reduce friction, apply a thick layer of petroleum ointment to the toes including the spaces between the toes. On the front end of the sock, apply a thick layer of petroleum ointment. Then, put your shoes on and start your run. The petroleum ointment will reduce friction, and you should not develop blisters.
Heel pain
The most common complaint of foot pain is heel pain caused by inflammation of the ligament that holds up the arch, a condition known as plantar fasciitis.
Runners can prevent this by stretching the plantar fascia, or bottom of your foot, and Achilles tendon, or your heel. Consider adding a gel heel lift to your shoe for added shock absorption. While seemingly simplistic, the best area to place the gel heel pad is under the inlay in your shoe, not on top of it. If you place the gel heel pad on top of your inlay, it will compress down into the shoes, and you will not receive the full benefit of shock absorption. By placing it underneath the inlay in the shoe, you will take advantage of the cushioning from the native inlay in the shoe and the gel heel pad. If heel pain continues, visit a foot and ankle surgeon for further treatment.
Tendonitis
Tendonitis can occur in the Achilles tendon or other tendon areas of the foot and ankle and can serve as warning signs of overuse. Overzealous training can cause tendonitis, especially among beginners who try to do too much too soon.
For long-distance running events, consider taking over-the-counter anti-inflammatories and pain medication prior to and after the race to avoid excessive pain. If your kidneys and liver are functioning normally, pre-emptive, multi-modal pain management is ideal to limit the pain associated with distance running. This involves taking two prescription-level, non-steroidal anti-inflammatory medications, or NSAIDs, like Aleve, an hour prior to running, plus two N-acetyl-para-aminophenol, or APAP, tablets, like Tylenol. Take the same dose eight hours later to continue to reduce your pain. The reason for the combined medications is that NSAIDs only work on the site that is painful while the APAP targets the spinal cord which works on the brain to reduce your perception of pain. The combination of an NSAID and APAP reduces pain but without additional side effects. Always ask your primary care physician prior to starting any new medication to make sure it is safe for you.
Visit Foothealthfacts.org for more information on foot and ankle health for runners.
The UF Health Orthopaedic Surgery – Jacksonville Division of Foot and Ankle provides expert care for the full spectrum of foot and ankle conditions. The division is staffed by highly experienced full-time faculty. Visit the Division of Foot and Ankle website to learn more and request an appointment.
This holiday season, you can support UF Health Jacksonville by participating in the 7th Annual Tony's Turkey Trot 5K for Brain Injury Awareness on Thursday, Nov. 25 and the Children's Miracle Network Hospitals' Festival of Lights 5K on Saturday, Dec. 4.