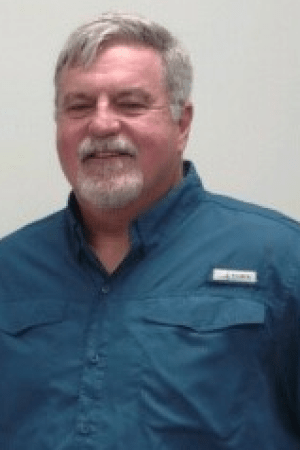 My name is Greg Armagost. I spent over 30 years as a front-line law enforcement first responder. After retirement, I was diagnosed with PTSD and moderate TBI. I also deal with significant pain as a result of on-the-job injuries resulting in nine joint surgeries.
I learned about the Haley Brain Wellness Program at UF Health through an advertisement from the Gary Sinise Foundation. After some initial research, I applied for and was accepted into the intensive outpatient program. After the initial three-day evaluation process, I knew this was the place I could finally get the help I needed. I had the honor of being among the first group of participants at UF Health in Jacksonville, Florida.
I didn't entirely know what to expect when I started the three-week treatment program, but the staff thoroughly explained the process, goals and expectations. The program staff made the process seamless and easy. I soon realized I had a team of specialized doctors and clinicians that were among the best neurologists and pain management experts in the country. All I had to do was show up and begin treatment customized for me. After the first few days, I knew this program would be life changing. Over the course of my treatment, I learned tools to take with me to continue my journey to wholeness and wellness.
Now that I've completed the program, my life has changed. I have new coping mechanisms to help with my past trauma and physical pain. I feel so much better. My quality of life has improved. I can sleep, focus and be happy. I'm so grateful to have been given this opportunity for healing. I have already begun to see the positive changes with my family and personal relationships. I can't express enough how much I appreciate the program staff and their dedication to me and my journey to recovery.
For more information visit UFHealthJax.org/brain-wellness or call 904-244-3289.