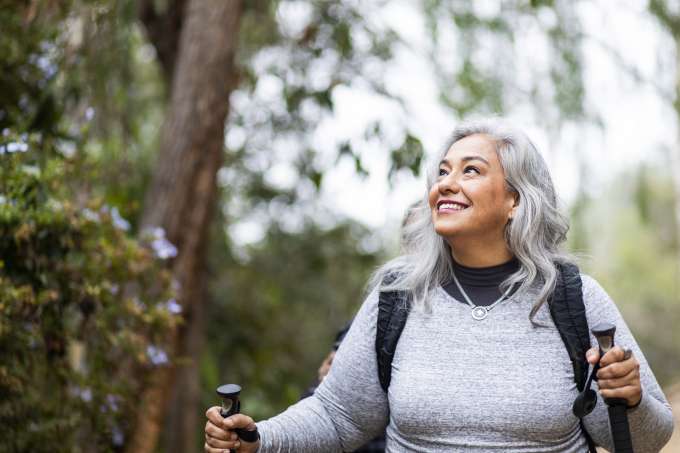 As we get older, a simple fall or trip can unexpectedly change your life. Falls are one of the most common causes of injury in adults over age 65. According to the Centers for Disease Control and Prevention's National Center for Injury Prevention and Control, each year, about three million older adults are treated in emergency departments for an injury from a fall. The most common places for falls are bathrooms, gardens and stairs. Many falls can be prevented, and there are steps you can take to reduce your risk of falling and injuries.
Get your eyes checked each year
Poor vision can increase your risk of falling. Update your contacts or glasses as needed.
2. Make your home safer
Most falls occur in the home. You can make simple changes to lessen the chances of falling.
Keep indoor and outdoor areas well lit. Add a night light to bathrooms, hallways and stairways to avoid walking in the dark. Place a lamp by your bed.
Minimize the use of ladders and step stools.
Pick up clutter on the floor, especially by entrances and areas where you walk.
Place frequently used items within easy reach on lower shelves.
Remove or secure all loose carpets and rugs.
Coil or tape wires or cords, such as extension and lamp cords, to a wall.
3. Choose the right footwear
The shoes you choose to wear can affect your safety, with certain shoes posing a greater risk than others. Backless slide on shoes, high or narrow heels, as well as heavy and loose-fitting shoes increase your risk of falling. Wear supportive footwear that fits well and has nonslip soles for a good grip. Avoid walking around barefoot, in socks, stockings and backless slippers. Get regular foot care by having your health care provider check your feet.  
4. Talk to your health care provider about fall risks and prevention
Less than half of older adults who fall talk to their provider about it. Call your family medicine provider or geriatrician if you're taking a blood thinner, hit your head or are experiencing pain over any part of your body. Let them know immediately if you have fallen, feel unsteady when standing or walking, or have a fear of falling. Certain health conditions can also affect your balance and cause you to fall.
Prepare for your appointment by bringing your list of questions. Your provider may do a mobility screening and assessment for impaired balance and gait, which studies the pattern of how you walk or move. Providers regularly offer helpful recommendations to reduce the risk of falls.
Get a regular review of your prescriptions, over-the-counter medications and vitamins, to help minimize the risk of falling, by reducing or discontinuing certain medications.   
Use an ambulatory device such as canes or walkers, as recommended by your provider.
Ask for referrals to community resources and other health care specialties, such as physical therapy and podiatry.
Wear a medical or life alert with a fall detection feature to call for help when you can't get up.
Your family medicine provider or geriatrician is a part of your fall prevention team and can help you create a plan not only for your safety but to help you maintain a sense of independence.
UF Health Family Medicine – Merrill Road offers services for all adults. Call 904-633-0285 to schedule an on-site or Virtual Visit appointment.
Visit UFHealthJax.org/primary-care to find a UF Health Family Medicine practice near you.