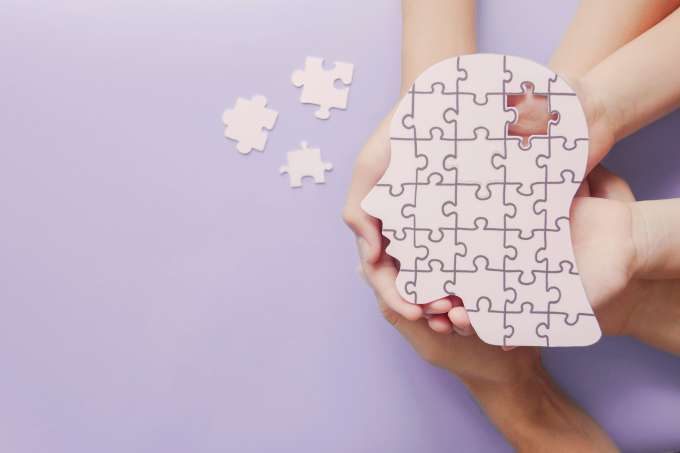 Alzheimer's disease impacts millions each year. According to the Center for Disease Control and Prevention, more than 5.8 million people in the United States were living with the disease in 2020. That number is expected to double by the year 2060.
Stacey Alvarez-Alvarado, PhD, MS, an assistant professor in the department of neurology at the University of Florida College of Medicine – Jacksonville, is an expert in Alzheimer's disease and related dementias and has conducted studies focused on prevention. Alvarez provides vital information on the signs, symptoms and treatment of Alzheimer's disease.
What drew you to Alzheimer's and related dementias research?
Growing up I was surrounded by a rapidly aging community with limited access to preventative care and local reliance in pharmaceutical treatments. I understood firsthand the vital need for clinical research devoted to delaying the age-related cognitive and physical function declines in older adults. Developing non-pharmacological strategies (i.e., behavioral approaches, cognitive training applications) to reduce the burden of this increasingly common disease is a key emphasis of my research.
What is Alzheimer's disease?
Alzheimer's disease is a brain disorder that slowly destroys memory and thinking skills. As it progresses, it can significantly impact the performance of simple day-to-day tasks. It is the most common form of dementia.
What are some common symptoms of Alzheimer's?
The No. 1 sign is problems with memory, that is the first indicator of cognitive decline related to Alzheimer's disease. Symptoms may vary between individuals, and may include problems such as:
Trouble coming up with words
Vision and spatial issues
Impaired reasoning or judgement
Taking more time to complete daily tasks
Repeating questions
Wandering or getting lost
Misplacing or losing things
Mood or personality changes
Increased anxiety, anger or aggression
Who is most at risk for Alzheimer's?
According to the CDC, Hispanics and African Americans in the United States are most at risk and will see the largest increase of Alzheimer's disease and related dementias from now to 2060. The National Institute on Aging notes most people with Alzheimer's have late-onset and display symptoms in their mid-60s or later. Early onset of the disease is rare but can start in someone's 30s.
What can be done to prevent Alzheimer's disease?
Practice a preventative lifestyle and engage in intellectually challenging leisure activities to exercise the brain. Studies show people who socialize regularly and receive support from their peers and family are at a lesser risk of dementia.
Certain cardiovascular risk factors like obesity, high cholesterol, diabetes and high blood pressure are associated with a higher risk of dementia. Getting these conditions under control could help reduce the risk of Alzheimer's disease.
How can you treat this disease?
Treatment is available based on the symptoms a patient may present. There are medications that could help reduce cognitive decline and benefit both the patient and their caregivers. It is very important that the patient is advised by their physician to properly manage their symptoms.
What is being done to learn more about Alzheimer's and dementia-related diseases?
The UF College of Medicine – Jacksonville is an active site for the Preventing Alzheimer's with Cognitive Training study. The PACT trial examines whether computerized brain-training exercises can reduce the risk of cognitive impairment and dementia such as Alzheimer's disease. This is the largest study of its kind to date, investigating not only how to possibly prevent dementia but also how to detect it earlier. For more information on the PACT trial, call 904-244-4695.