From September 15 to October 15 Hispanic Heritage Month is celebrated in the United States. During this time the culture, contributions and history of American citizens whose ancestors came from Spain, Mexico, the Caribbean and Central and South America are honored and recognized nationally. The Hispanic population has been an integral part to the prosperity of the U.S. and they have left a lasting mark on the country's culture and economy.
Today we're kicking off our spotlights with Carmen Davila, Care Coordinator. Carmen has been with UF Health Jacksonville for 4 years.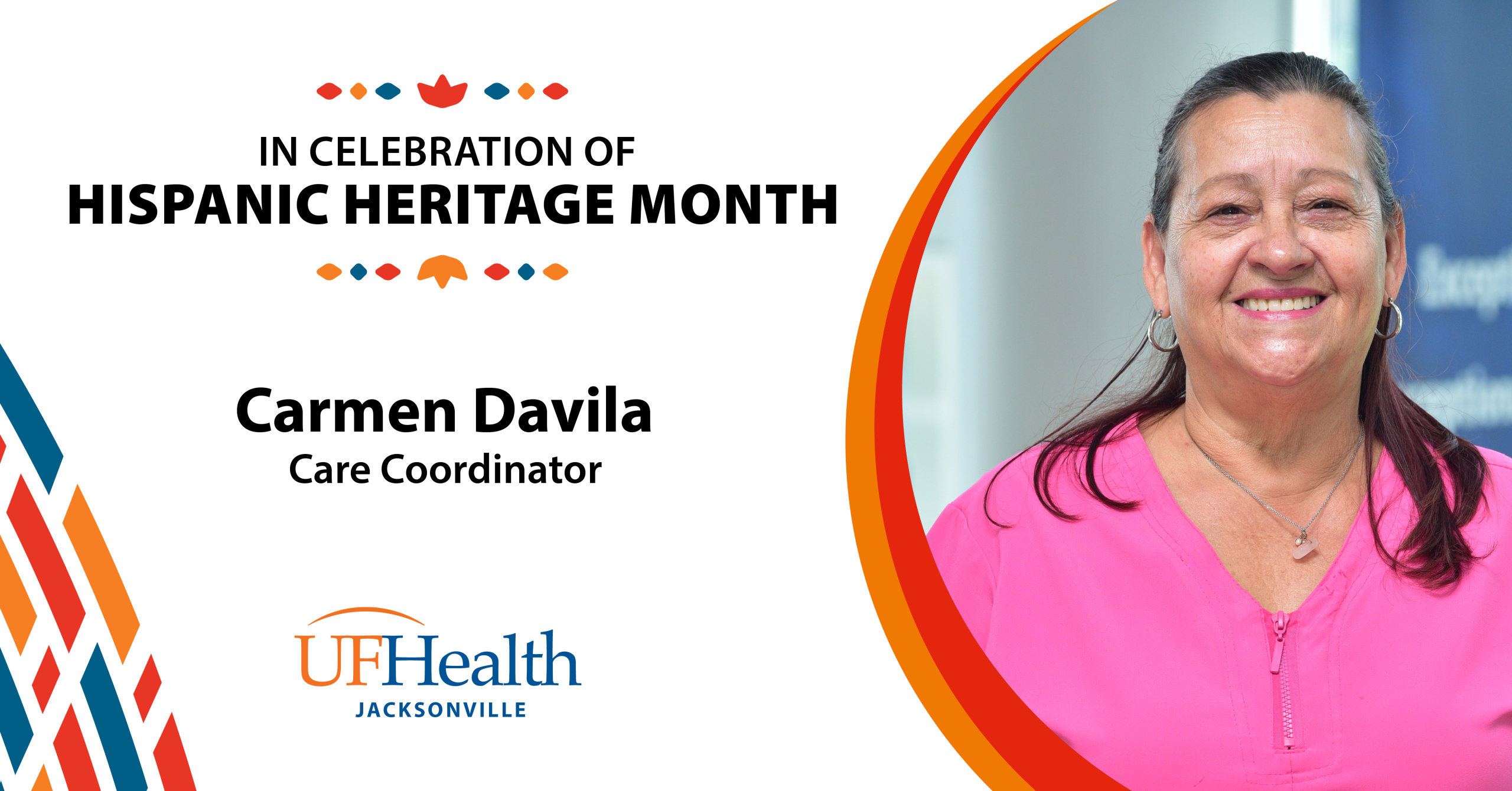 What do you find most rewarding about working with the patients/ clients in your field?
I can see the positive impact that I have on the patients and know that I have a direct impact on their lives and needs. I help the patients to feel safer and less anxious, more willing to comply with treatment.
How do you feel you help grow the representation of Hispanics in the medical field?
They're able to see how I use my interpreter skills in helping patients understand the medical issues they may have.
How does having representation in the medical field affect overall patient experience?
I think it improves the patient experience because they have someone who speaks the same language.
How can we overcome language barriers to provide better health care?
Having employees who speak different languages and ability to access face to face interpreters.
What does your Hispanic Heritage mean to you?
While learning from my culture and heritage, I have grown into a better version of myself for my family and future generations to come.