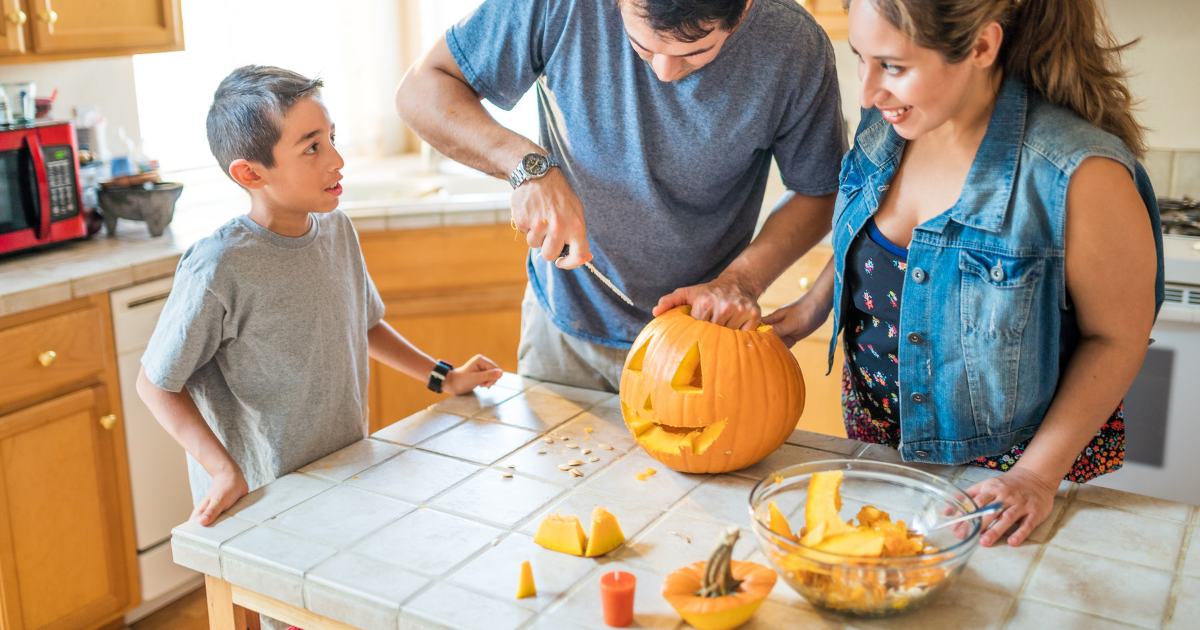 With Halloween just around the corner, planning out costumes, pumpkin décor and party festivities may be top of mind. According to a Pediatric Journal study, Halloween is the fourth-most common holiday for children to be admitted to the ER for injuries. Don't let all of the fun events trick you into forgetting one of the most important things this holiday – safety.
Carve with caution
Don't let this Halloween pastime turn into a trip to the ER! Save the horror scenes for movie night and use these precautions when carving pumpkins.
Always carve pumpkins with adult supervision. When in doubt, let the adults do the carving.
Use a commercial pumpkin carving kit to reduce the risk of injury.
Always cut away from yourself with small controlled strokes.
Keep your hands and tools dry to avoid knives from slipping or dropping.
Pick a smooth, less bumpy pumpkin, as those are easier to draw on and carve.
Avoid pumpkins that feel heavy for their size, since they may have a thick wall that is difficult to carve.
Use LED lights instead of candles to prevent fires.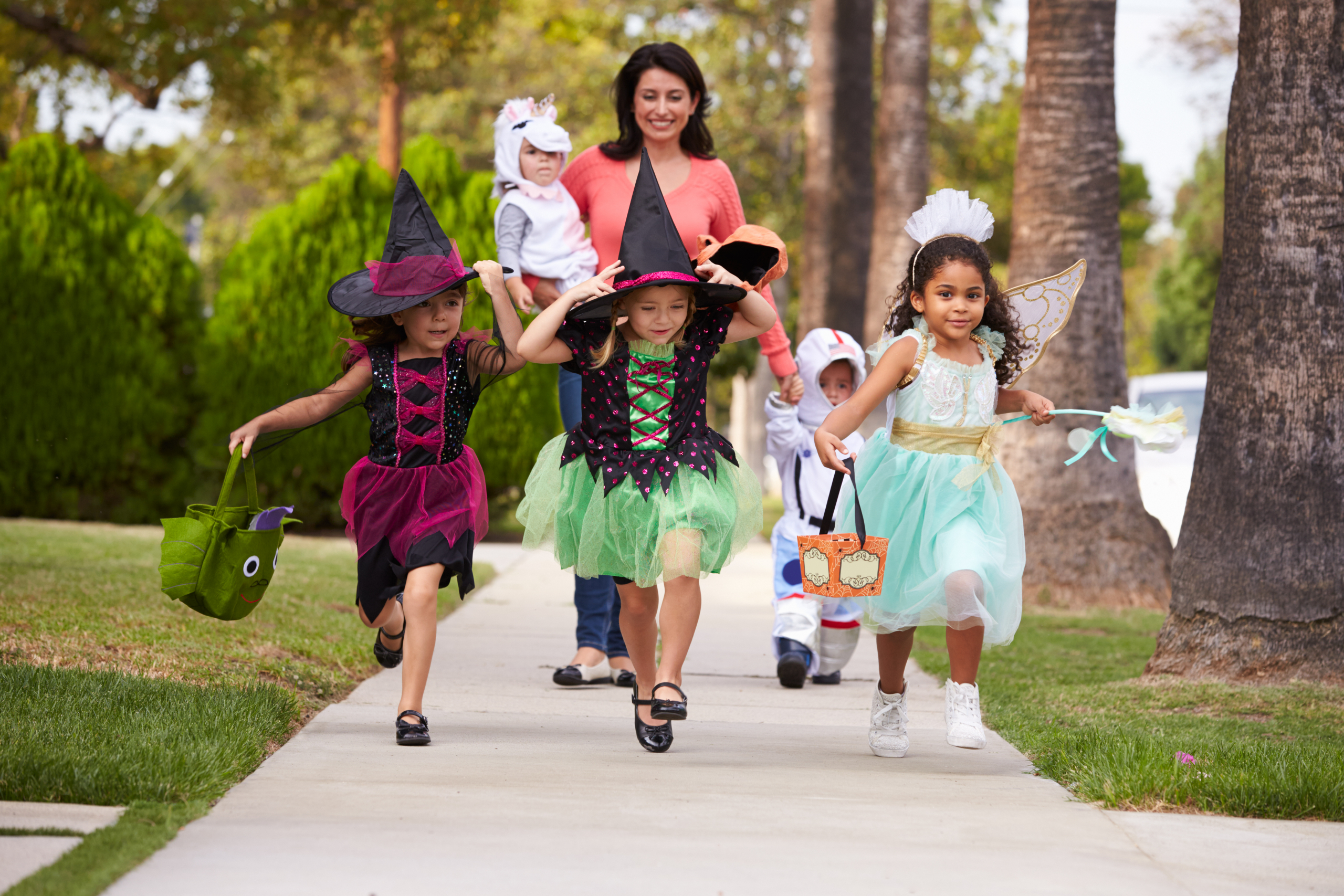 Trick-or-Treat without defeat
Children are more than twice as likely to be hit by a car on Halloween than on any other day of the year. Ensure their trek for treats stays sweet and avoid accidents by following these safety measures.
Avoid masks that can impair vision, as they can led to trips, falls or being hit by a car.
Wear costumes with brighter colors and use reflective tape, as drivers aren't able to see trick-or-treaters in dark costumes.
Use reflective tape, carry a flashlight or attach a clip-on light or glow stick to children's costumes.
Adults should accompany children, carry a flashlight and avoid being distracted on electronic devices.
Remain on well-lit streets and always use sidewalks or marked crosswalks.
Avoid walking through yards, as trip hazards may be present. Stick to the sidewalks and paved walkways.
UF Health Jacksonville stands ready to handle your emergencies 24/7 with highly qualified, board-certified adult and pediatric emergency medicine physicians.
Department:
Surgery – Jacksonville
Associate Professor; Associate Chair, Community Outreach; Associate Director, TraumaOne Flight Services; Medical Director, PICU/Pediatric Trauma
ORCID:
0000-0001-8947-3370