Normally, the Arts in Medicine program at UF Health Jacksonville works on art projects with patients at their bedside to promote stress relief and relaxation while they are admitted. During these uncertain and stressful times, program coordinator Lauren Anter wanted to share budget-friendly craft ideas to try at home on your own or with your kids.
Lauren's activity walks you through creating a decorative clay bowl. The great thing about this project is as long as you have the clay, you can use any small, flat objects to decorate it with. If you are a beachgoer, shells make great decorative elements. Coins work too. Lauren prefers using gemstones and mosaic glass to create colorful and fun effects. The clay is air-dried and will be dry/cured in less than 48 hours!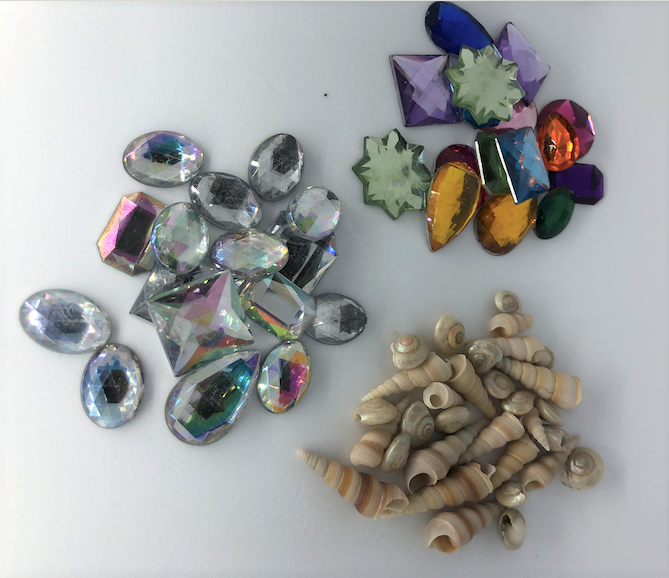 Step One: Gather your materials
Clay ball (any size will work; there is no right or wrong way)
Decorative elements of your choice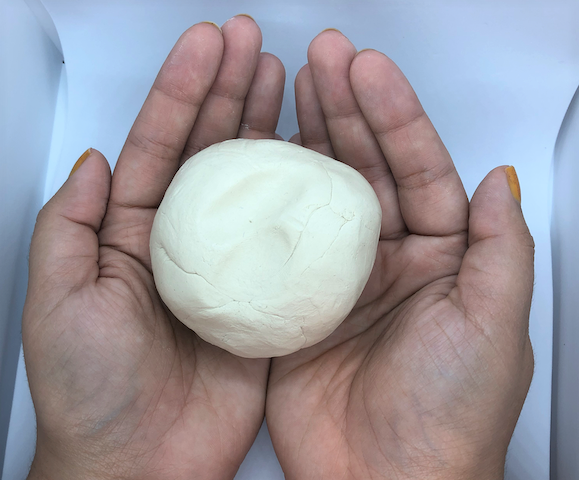 Step Two: Roll the clay in your hands until it is mostly round. Don't worry too much about it looking perfect!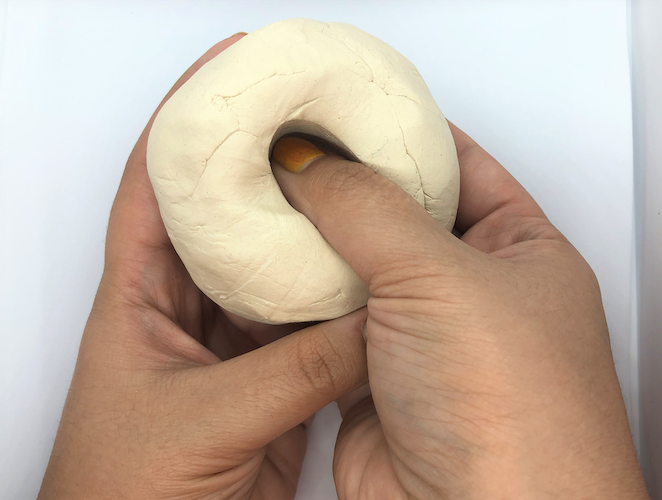 Step Three: Press your thumb into the center of the clay ball.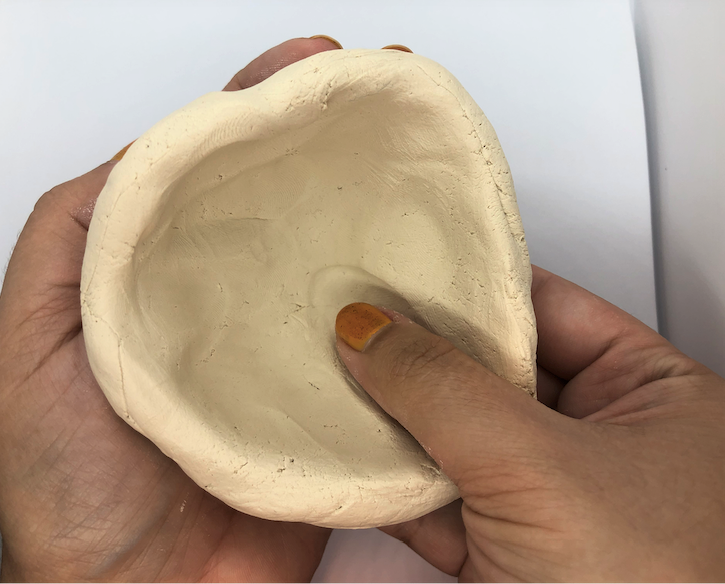 Step Four: Take your thumbs and pointer fingers and move them around the inside of the bowl to create the bowl shape. Make sure to keep the edges from getting too thin, as the thick edges create a strong structure.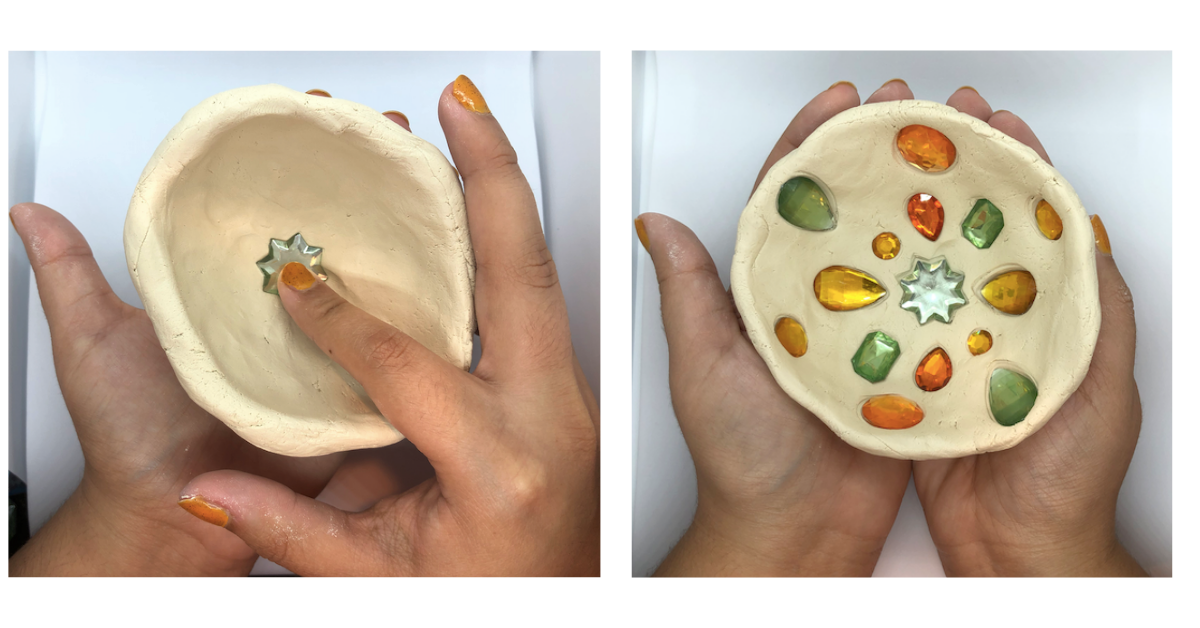 Step Five: Once you are happy with the shape (you can work on this for as long as you want), start adding your decorative pieces, which are gemstones in this case. Make sure you press them into the clay very well so they don't fall out.
Step Six: After you are satisfied with your design, let it air-dry in a safe space for a day or two.
We hope you enjoy this quick and easy at-home art project. All the materials can be found at local craft retailers or online. Convenient options like curbside pickup or delivery are now commonly offered by many retailers. Lauren provides some suggested links below for materials.  
Materials Needed:
The mission of UF Health Jacksonville Arts in Medicine is to expedite the healing process by facilitating transformative, educational and rejuvenating interdisciplinary arts programs as  positive distraction outlets for patients, their families and professional caregivers. Find more resources and activity ideas by following the UF Health Jacksonville Arts in Medicine Facebook page.