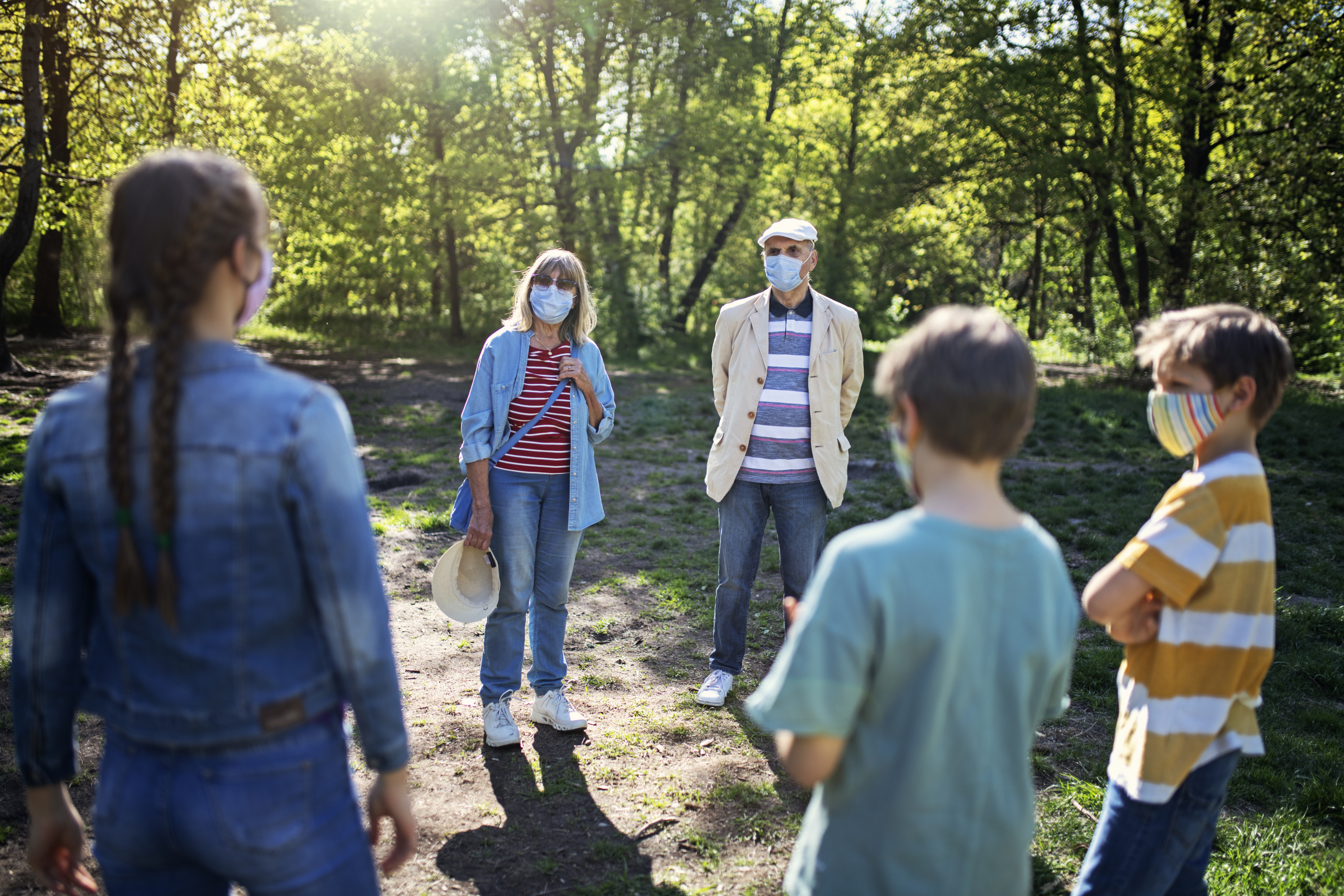 The COVID-19 pandemic has reshaped our lives in many ways and will continue to make an impact for the foreseeable future. With the holiday season approaching, celebrations are guaranteed to look different due to precautions we must take to help prevent the spread of the virus.
Though Thanksgiving typically involves traveling, seeing family members and friends, and gathering in larger groups, these all pose a significant amount of risk due to COVID-19. Please consider the following factors before making plans with family or friends:
Location of events. Outdoor gatherings have less risk than those held indoors. If your event is held indoors, make sure you have adequate ventilation or keep windows open if weather permits.
Number of attendees. Large group gatherings are strongly discouraged. Smaller group gatherings with limited contact pose less risk. Try to avoid larger gatherings of more than 10 people, especially if they include vulnerable populations.
Where attendees are traveling from. If attendees are traveling from a community with high numbers of COVID-19 cases, that can increase the spread to others.
If the gathering you're planning to attend poses multiple risks from the above, consider altering your plans to lower the risk of infection spread:
Stay outdoors. Outdoor events allow for greater ability to physically distance. Always maintain a distance of at least six feet from others outside of your household.
Wear a mask in public settings. If you are traveling and will be in public areas like airports, train stations, or gas stations, keep your mask on. If there are elderly or vulnerable populations at your event, keep your mask on when around them.
Wash your hands thoroughly. If soap and water aren't readily available, make sure you keep hand sanitizer that contains at least 60% alcohol with you at all times. Make sure to clean your hands before putting on or taking off your mask, and avoid touching your face, nose and mouth. 
Avoid contact with others who are sick. Check with the host beforehand to make sure no one attending the gathering is sick. If you come in contact with anyone experiencing symptoms of COVID-19 or other illnesses, make sure you stay home for at least 14 days before coming in contact with others.
Stay home if you're sick. Do not travel or attend gatherings with those outside of your household if you are sick. Connect with family and friends via video calls, FaceTime, or Zoom.
Get your flu vaccination. Flu season typically peaks during the holidays. Decrease your risk of contracting the flu by getting vaccinated.  
If you still don't feel comfortable traveling or attending a gathering, there are many low-risk options for you to celebrate, like hosting a dinner with those in your household, hosting a virtual family dinner with extended family via web conference, preparing recipes at home and delivering to neighbors or nearby family on their doorstep and watching sports and holiday specials on television at home with family.
 Find more ways to celebrate safely on the CDC website.