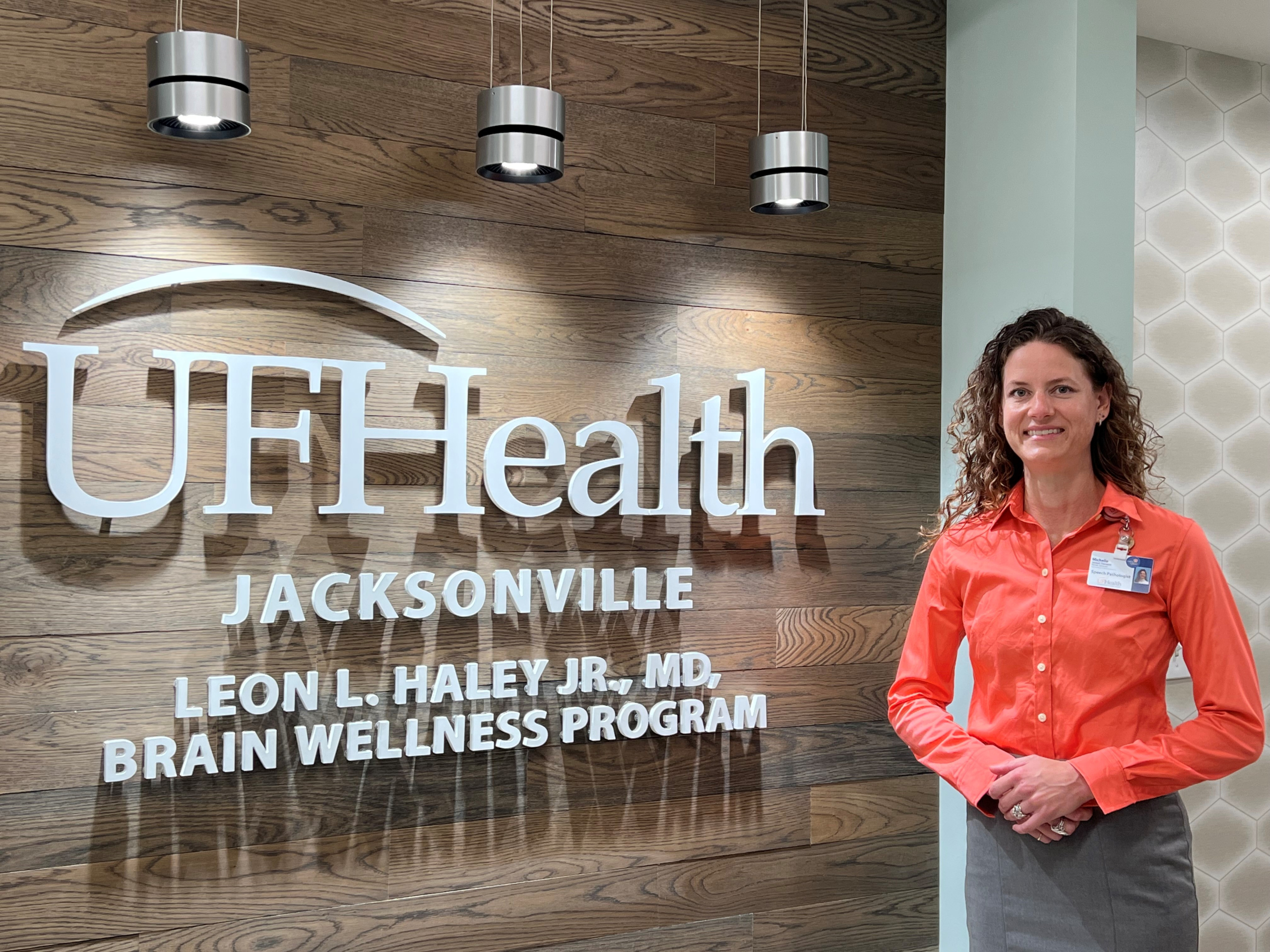 Speech-language pathologists provide diagnostic and treatment services for adults and children for impairments with speech, language, swallowing and cognition. Therapists treat patients with a variety of conditions including aphasia, dysarthria, dysphagia, memory deficits, post-laryngectomy, traumatic brain injury and voice disorders.
At the UF Health Jacksonville Leon L. Haley Jr., MD, Brain Wellness Program, speech-language pathologists treat veterans who may have experienced traumatic brain injury, or TBI, a disruption in the normal function of the brain caused by a bump, blow or jolt to the head, or a penetrating head injury.
Brain injuries may cause changes in personality, memory, ability to solve problems, communication, and other areas of cognition. These changes may result in decreased endurance in thinking, decreased ability to tolerate frustration, and decreased engagement and effectiveness at home, work and in the community.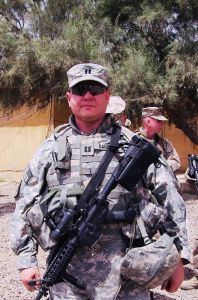 Steven Sandoval, a U.S. Army and Army Reserves veteran, completed the Haley Brain Wellness Program in March 2022. He owns a transportation service company located in Daytona Beach, Florida.
"The caring practitioners at the Haley Brain Wellness Program focused on the issues I had blocked out for over a decade," Sandoval said. "Michelle Hoefnagel, the speech-language pathologist, gave me tools and techniques to improve my diction, cognition and memory."
UF Health Jacksonville is one of six academic health centers in the Gary Sinise Foundation Avalon Network that provide care to veterans and first responders who have suffered from a TBI. As a member of this network, the Haley Brain Wellness Program offers specialized interdisciplinary care, using a team made up of more than 15 different services that provide traditional and supportive therapies for a holistic approach to treatment.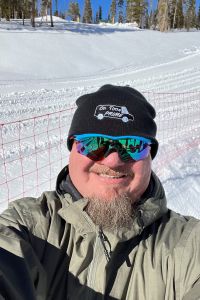 Speech-language pathologists are an important part of this support team. They use their knowledge, expertise and unique skills to complete a thorough assessment, provide intervention, collaborate with the team, and personalize a care plan to work on an individual's functional goals.
Working with a speech therapist, patients are able to improve their attention, memory and problem solving. This progress makes it easier for a person to complete day-to-day tasks such as organizing a schedule, completing leisure and work activities, and making and keeping medical appointments.
Speech-language pathologists also work with their patients on social communication. By improving communication style, voice, word finding, and organizing thoughts, patients are able to effectively engage in conversation with their family, friends and others.
Since November 2021, speech-language pathologists at the Haley Brain Wellness Program have provided services to veterans and first responders to help them achieve and exceed their personal goals. This progress adds to getting them back to participating in and enjoying life on their post-trauma journey.
"The speech-language pathologist at the Haley Brain Wellness Program helped me to establish and follow through with goals and actions that I've continued even after completing the program," Sandoval said.